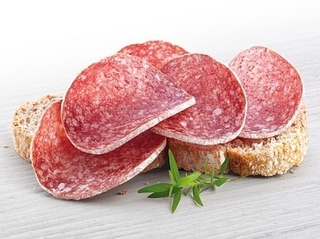 Bucharest, February 19, 2016/ Independent Balkan News Agency
By Irina Stoica
The EU register of protected designations of origin and protected geographical indications has enriched with a Romanian product. And another one is due to follow, after Romania solves an issue with Greece.
Romania obtained the entry of 'Salam de Sibiu' (a salami) in the EU register. This is just the second entry of a Romanian product on this list, after the debut of plum jam 'Magiun de prune Topoloveni' in 2011. The protection officially takes effect 20 days after its publication in the Official Journal of the European Union, as required by European regulations, Agriculture MInister Achim Irimescu said. And he also said that a brined curd white cheese is on the homestretch. "The Ibanesti cheese could have gotten protection earlier, because chronologically the documentation was filed before 'Salam de Sibiu', but it was a contested by Greece. The Greek authorities were worried it would affect their Feta cheese. We have clarified the situation and I think within a month, at the most, we will receive the protection for it, too", the minister added.
The Sibiu salami officially acquires the PGI on 10 March 2016. According to the Agriculture Ministry, 1,427 traditional products are guaranteed worldwide, of which 1,404 of the EU. The most PGI products are held by Italy (296), France (243), Spain (205), Portugal (139), Greece (106) and Germany (96). Bulgaria, which joined the EU the same year as Romania, has three products with Protected Designation of Origin (PDO) and 11 with PGI.