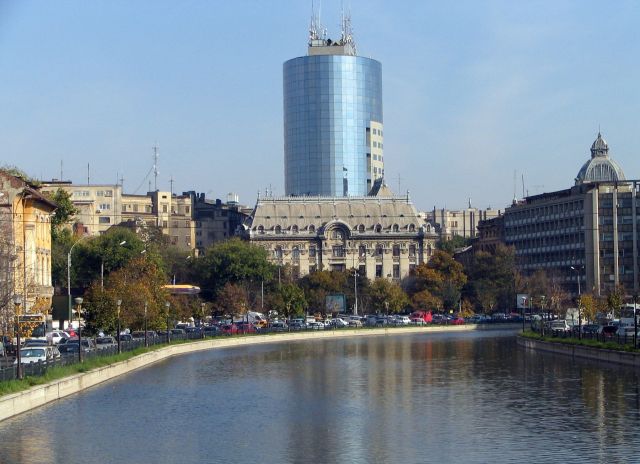 By Daniel Stroe – Bucharest
NGOs in Romania are angry and threaten legal actions against a recent decision passed by the Romanian Government which exonerates town halls and investors of any sort of sanction if they don't submit urban plans to public debate, opening the way to random constructions which can be built anywhere and anyhow.
The decision came into force after an executive order signed by Liviu Dragnea, deputy PM and minister of Development, without any public consultation, NGOs point out. In 2010, the Romanian Government decided, after two decades of chaotic constructions, that any urban developing plans have to be implemented only after public debates. Dragnea's order annuls this decision and reinstates the chaos which has left serious marks across towns and cities where sky-scrapers, for instance, were raised next to historic monuments. Citizens' hands are now tied if they want to react to a construction plan which they think directly impacts on their living.
The 2010 order annulled any urban development plans if they hadn't previously been submitted to public debate, even though in most of the cases this consultation process turned out to be cumbersome. Dragnea's new order eliminates the very paragraph that says such plans are annulled if not submitted to public consultation.
Romania's Architects Order's president, Serban Tiganas, says this change is a step away from democracy while the Romanian urbanism gets a new impetus to develop behind closed doors and under bureaucracy. He also points out that, despite a difficult process of public consultation, it still serves the public interest. "Communities' representatives have to be responsible and judge what is best in such subtle situations as those that can come up when it comes to building. Urban quality cannot be obtained only by covering legal and bureaucratic steps" he said, as quoted by Hotnews.
Other organizations say Dragnea's order is a serious deviation from European principles of durable development and the measure has been long considered amid pressure exerted by real estate developers. They also allege the order can still be legally contested and such a step is to take place.
One of the most telling examples of chaotic constructions in Bucharest was a sky-scrapper raised right next to St Joseph Catholic Church. The 19 floor office building was finished in 2010, but the Catholic Church, followers and the civil society started heavy protests against the construction which they say affects the 125 old church.
The former Pope Benedict the 16th also positioned himself against the construction while 371 Euro lawmakers also denounced what they called an illegally raised building. In July 2011, 13 years after the project started, a court of appeals concludes the sky scraper was illegally built and asks Bucharest City Hall to demolish the construction.