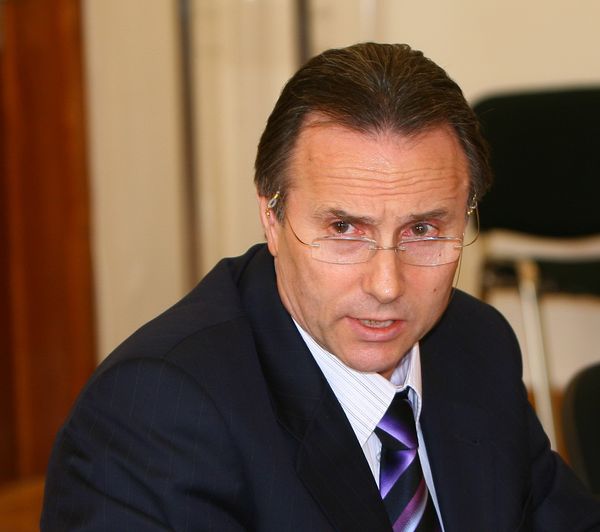 Bucharest, May 2, 2015/ Independent Balkan News Agency
By Daniel Stroe
Gheorghe Nichita (photo), mayor of Iasi, a city in NE Romania, and two heads of the local police were freed last night under judiciary control in an investigation led by the country's anti-corruption prosecutors which revealed Nichita had set up a personal intelligence service to spy on his mistress and other persons, among which an unidentified British businessman.
Nichita was shortly detained yesterday by DNA (the National Anti-corruption Department), along Liviu H. and Stefan A., the head of the local police and, respectively, the head of a department within the local police. In Romania, the local police is subordinated to the mayor and the city council, unlike the national police which reports to the Government.
Judges decided last night the three would be released and investigated at large, under judiciary control. DNA prosecutors can appeal the decision.
Nichita was charged with instigation to direct and indirect use of information which is not public, permission to this information to unauthorized persons, instigation to abuse of office and illegal operations involving recording and tracking devices.
Prosecutors say that the mayor – over the January-April period – abused his office and forced the two chiefs of the local police to verify information in the data base which is not public and later enable access to it to unauthorized persons for the won benefit of Nichita. More specific, the mayor compelled the two and their subordinates to shadow Adina Samson, presumably Nichita's mistress. Moreover, the mayor had given her a smartphone which had a pre-installed tracking application. Her car was also under supervision all the time due to a GSP tracking system which Nichita's acolytes installed without Samson's knowledge.
The local media reveals Samson, who got her first job at the Iasi City Hall in 2006, soon rose to the position of running the department of quality management and internal control. Prosecutors say that local well-known felons were also used to intimidate males Samson was meeting. Apparently, she is the one who notified the prosecutors when she discovered the mayor-led stakeout operations targeting her.
Funny details also surfaced from the prosecutors' review. For instance, Nichita dispatched two agents to Suceava, a city in northern Romania, where Samson was about to head on a professional assignment, to check the room she had booked. The agents were entrusted with finding out whether the bed in the room was squeaky which would have allowed to find whether she was sleeping with someone else. The mission failed because the room was occupied when the two agents got to the hotel.