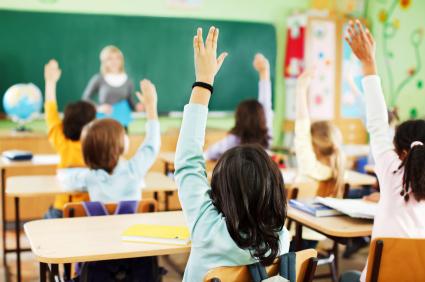 Bucharest, March 3, 2015/ Independent Balkan News Agency
By Daniel Stroe
The Romanian Orthodox Church has launched a nationwide campaign to encourage parents to enlist children for religious classes following a decision passed last year by the Constitutional Court which says the matter is now optional and parents have the final say on whether their children will attend or not these courses.
The campaign will be deployed by Trinitas TV, the Romanian Patriarchy's TV station, and features a dozen Romanian stars such as actor Dan Puric, folk singer Sofia Vicoveanca, radio host Dan Buzdugan, R&B artist Connect-R and Liana Stanciu, another radio host who also presides over an association of the parents who militate for children attending religious classes.
The campaign, which will consists in daily video spots on Trinitas TV, comes as a result of a decision passed late last year by the Constitutional Court. In November, the court ruled as unconstitutional two articles in the law on education which that far required that a student of age or a parent of a minor student have to file a written application if they want to skip religion classes. The court's ruling says that, on the contrary, those who wish to attend religion classes have to file such an application and not the other way around. In practice, the new ruling takes the religious studies out of the mandatory sphere.
The case was brought before the Constitutional Court by a teacher in Buzau, a city in south-east Romania,, who sued the high-school where his daughter was studying. Years ago, the same teacher called on the National Anti-Discrimination Council to act to end the "discrimination situation created by the obstinate presence of the religious symbols in schools". The Church then denounced a humiliating decision and vowed to pay even greater attention to promoting Christian values in the Romanian society "under constant aggression from the anti-religious secularism.
Following the decision, the minister of Education, Sorin Cimpeanu, said parents who wish their children would attend the religious classes have to fill in an application by 6 March and file it at their children's school. Cimpeanu previously said the court's decision can only be applied as of September, when the new school year begins, but then backtracked amid reactions in the civil society.
Romanian website Hotnews today ran an article in which it quoted complaints lodged by parents who said school head-masters are exerting pressure on them to enlist the children for the religious classes even if they disagree. Cimpeanu denounced such acts of pressure and reminded the attendance is no longer compulsory.
Several high ranking clerics of the Romanian Orthodox Church called on parents not to withdraw children from the religious classes while several marches were organized to support the Church. But last year's decision is widely regarded as a setback for the Romanian Orthodox Church which still enjoys a great say in the day to day affairs of the society.