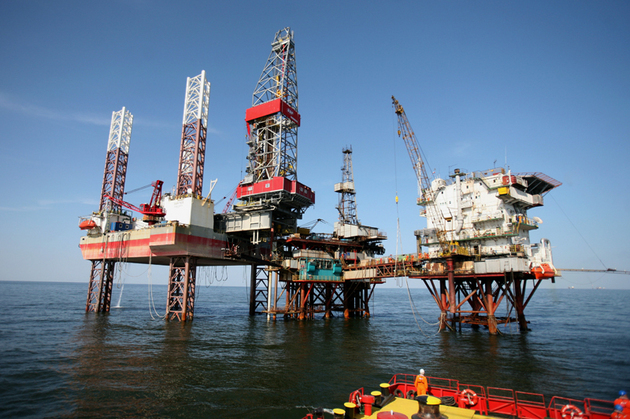 By Daniel Stroe – Bucharest
The Romanian Businessmen Association in Romania labeled as unacceptable, unprofessional and extremely dangerous the policy on exploration and exploitation of shale gas the Romanian Government has adopted and called for regulation of the conditions these resources can be used.
In a press release, the association underlines that some European countries, such as Austria and France, remain opposed to shale gas exploitation. "Germany has approved a law which stipulates minimal rules for restricting the conditions under which shale gas exploration can begin. Poland has regulated auctions for the right to explore shale gas deposits, regardless of the company doing the exploration activities. The European Parliament has decided to leave the decisions concerning the shale gas exploration to the member states. Energy experts of the European Commission underline that there are significant geological differences among the geological structures susceptible of hosting shale gas between Europe and the United States, with direct effects over the production costs, thus tempering the expectations to supply shale gas at a price of 100 USD per 1.000 cubic meters" reads the text.
The Romanian businessmen also explain there are no credible, competent and convincing public answers concerning the lack of investments in reducing the industrial energy consumption and the low capitalization of the biomass resources. At the same time, the association criticizes the central authorities in Bucharest for not deploying the AGRI project and does not take the necessary steps to carry out the Nabucco project.
AGRI (Azerbaijan-Georgia-Romania Interconnector) is a proposed project to transport Azeri natural gas to Romania and then further to Central European countries. Nabuccos is the EU backed project meant to create an alternative to dependence on Russian gas, but the project has been stalling for years.
The association also underline the low economic impact, such as small number of jobs, which the development of the energy sector will have based on the policies promoted by the Romanian government, pointing to figures released by Eurostat.
"Contrary to the commitments assumed by Romania and the economic interest, the public policies concerning the energy sector determine the increase of the electricity production capacity in a dangerous technological structure, ignoring thus the negative effects it has on the economy. This concerns the over-compensation of the energy produced out of renewable sources, the pollution generated by new exploitation of oil and gas, including the proposed drilling in the Black Sea, and, soon, the exploration/exploitation of shale gas", the association explained.
In the end, the Romanian businessmen call on the Government and the country's superior defense body to responsibly evaluate Romania's energy strategy and the issue of the Romanian industry interests.