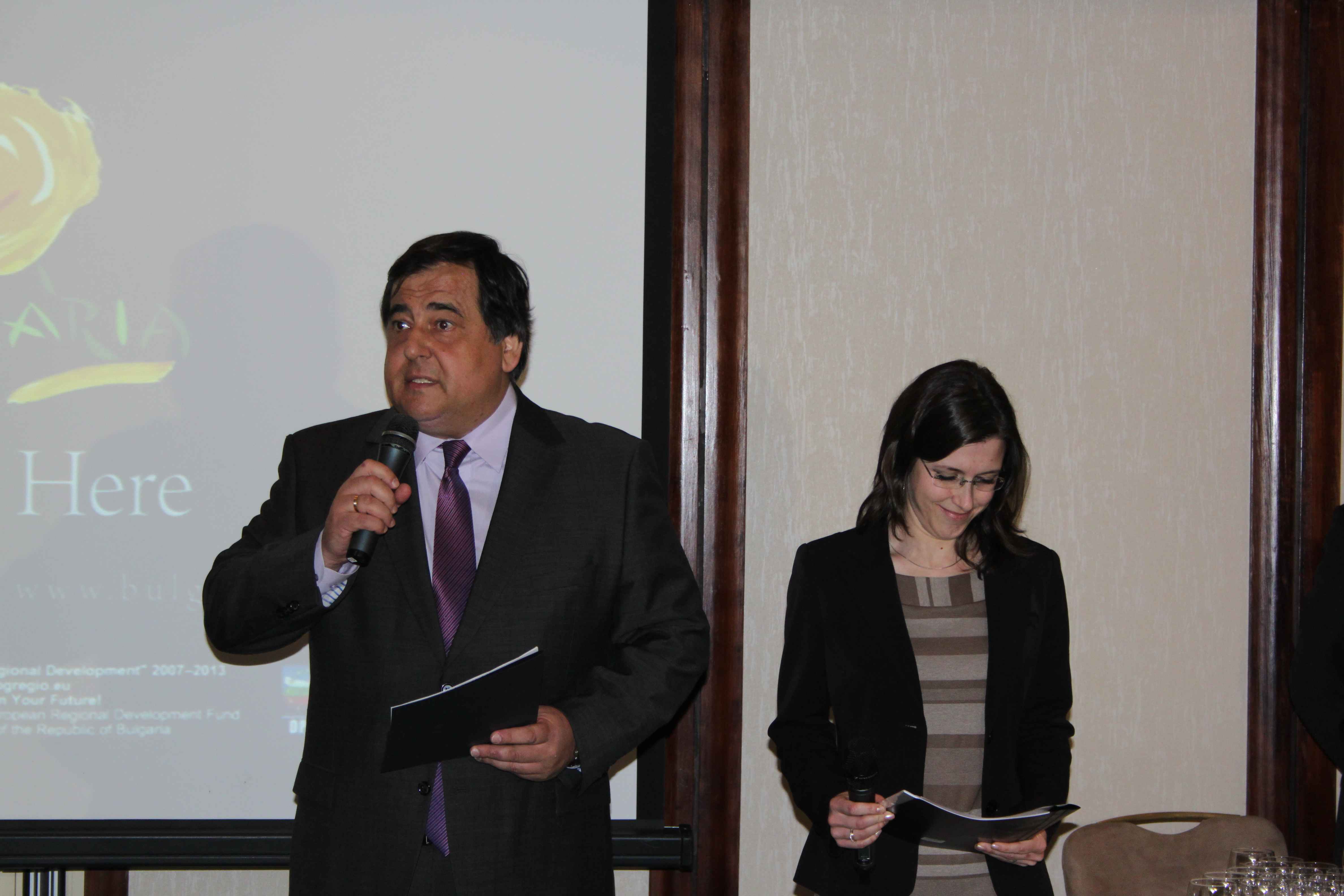 By Daniel Stroe – Bucharest
Trade between Romania and Bulgaria is expected to total more than Euro 3 billion in 2013, Bronislav Denev, economic advisor at the Bulgarian embassy in Bucharest said today.
Speaking for the state news wire Agerpres during a Bulgarian food and drinks sample event, Denev said bilateral trade this year is expected to come to the same amount as last year, a little over Euro 3 billion. The record was set in 2011 when Romanian-Bulgarian trade exchanges totaled Euro 3.5 billion.
"In 2012, we had a decrease of about 250 million Euros, but we saw that as a normal situation in these times of crisis. I am positive this crisis brings us even closer and is, maybe, a lesson or a real situation which gives us the opportunity to be closer to each other and work together" he said.
The Bulgarian diplomat said that, despite there is a premise for bilateral trade to go over Euro 3 billion this year, too, after the first three months saw an increase of the exchanges compared to 2012.
Denev added about 1,500 Romanian companies and over 1,750 Bulgarian companies are involved in bilateral trade. "I am positive their partners are even more numerous and this is a chance to increase their number year to year" he said.
The products that top the commercial rankings are those related to the construction, agricultural sectors, such as machines and wines. "I have to tell you Romania is Bulgaria's second partner in terms of wine export. Which means that, besides the wonderful wine you make, Romanians seem to like the Bulgarian wine as well" Denev underlined.
According to the Romanian statistics, the bilateral trade over the first trimester reached 763.7 million Euros, 3 per cent more than the amount registered in the same period last year. For the same period of reference, Romanian exports increased by 3.9 per cent, up to 450.8 million Euros, placing Bulgaria on the 7th position among the countries Romania exports most products.
At the same time, imports from Bulgaria rose by 1.7 per cent over the first trimester, to 312.8 million Euros, making the neighboring country Romania's 14th exporter.