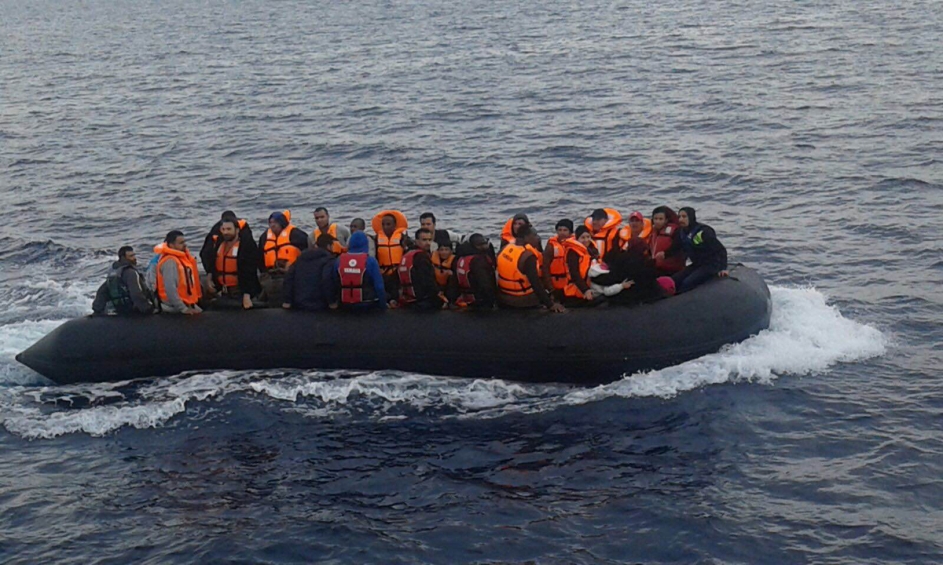 Bucharest, April 26, 2016/ Independent Balkan News Agency
By Irina Stoica
Romanian Border Police officers taking part to joint maritime operation "Poseidon Rapid Intervention" have rescued 97 migrants during a mission coordinated by the EU's FRONTEX agency.
The officers aboard the MAI 1104 ship of the Guard Coast were conducting a surveillance mission at the external borders of the European Union when they received a request from the local coordination center in Chios. They were sent to the rescue of several migrants who were in danger of getting drowned in the Aegean Sea international waters.
The migrants were on board of an inflatable boat  that was about to sink. The officers took over to their boat all the 49 people (16 children, 9 women and 24 men). All the specific procedures were followed aboard the ship, including offering assistance, first aid care and food.
Later on, the migrants were disembarked in the Chios port and handed over to the Greek authorities.
Some hours later, the Romanian patrol dealt with the same scenario. The crew identified another inflatable boat carrying 48 people (13 children, 12 women and 23 men). The officers moved the distressed migrants to their ship while offering them assistance and food and took them to safety to the Port of Chios, where Greek authorities took over.