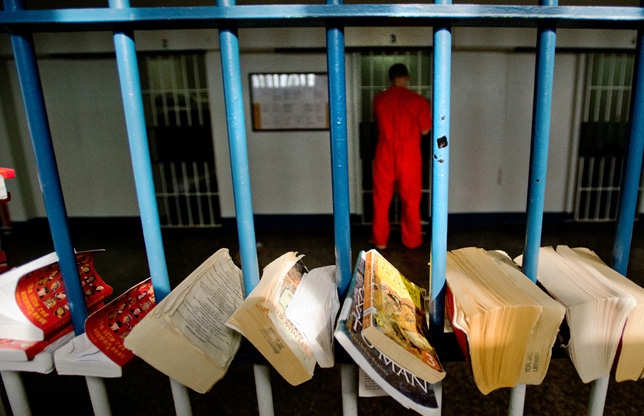 Bucharest, January 13, 2016/Independent Balkan News Agency
By Irina Stoica
Romania is about to change a law that allowed prisoners to see their time behind bars reduced if they wrote books. According to a law passed in 2006, each published book – literature or science – by a convict equals a cut of 30 days off their jail term.
Now the situation seems to have gotten out of control. Many detainees, especially high profile ones, sentenced for corruption, have been paroled or are on the verge of being paroled after "strenuous" literary efforts. Prison administration figures show that the number of books published by convicts went from one a year between 2007 and 2010, to 90 in 2014, and 340 in 2015. "Given that the phenomenon has spiraled out of control, I have proposed that the government repeal this arrangement via emergency decree", Romanian Justice Minister Raluca Pruna said in a press conference.
Abuse of the system has now become the focus of an investigation conducted by Romania's anti-corruption prosecutors (DNA). Attention to the situation was brought by the media. A case was cited where the prisoner wrote a 212 book in under 7 hours. Another convict managed to write 10 books in 18 months.
Here is a small selection of book titles: "Breeding chinchillas", "The validity and effectiveness of law", "China-networking or guangxi- organizational behavior", "Leadership between charisma and jung zi", "The online media in Arges county – shy steps towards modern press", "International patterns in vocation ownership and fractional property".
Prosecutors are investigating whether prisoners had ghost writers. "To take advantage of the provision, a mechanism has been set up involving several university professors, representatives of publishing houses and members of penitentiary parole committees, who acted together so that the convicted individuals appear as authors of scientific works, and the punishments pronounced by courts are considered completed. Several university professors allegedly have issued formal recommendation confirming the alleged scientific relevance of some works, based solely on their title, with no actual contact with the author and without knowing the author's view about the matters to be approached. Such generic recommendations have been allegedly used in some cases in the same form, for multiple scientific works", reads a press release issued by the DNA.