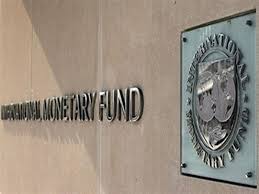 By Daniel Stroe – Bucharest
Romania has successfully concluded its second stand-by agreement with the International Monetary Fund, the financial institution's deputy director Nemat Shafik, announced today, while warning of the current state of the country's economy.
"Romania has successfully concluded the second stand-by agreement with IMF. The economy has stabilized. The basic inflation remains low and the fiscal and current account balances are sustainable" the official said. Shafiq also pointed out that the significant fiscal adjusting Romania has embarked as of 2009 allowed the country to exit the EU's excessive deficit procedure.
But he warned of worrying economic signs. "The growth is though weak and there are risks of regress. The structural reforms are critical for achieving Romania's growth potential and for job creation, while continuing the financial discipline is essential for consolidating macro-economical stability" he added.
He also drew the attention towards the fact that the reform of the energy and transport sectors has not been finalized and warned that, despite a generally adequate monetary politics and a well capitalized banking system, the latter remains vulnerable to external shocks.
In Bucharest, authorities hailed the conclusions of the IMF as having positive consequences for the Romanian economy. "The successful conclusion of the agreement with IMF, just a few days after EU abrogated the excessive deficit procedure for Romania, represents a signal of trust both for the international markets and foreign investors and this will be reflected in improving the economic climate in our country" the ministry of Finance reacted.
In this context, the Budget minister, Liviu Voinea, underlined Romania needs a new agreement with IMF, especially for finishing the structural reforms, but also amid a rise of financing costs for all the countries.
Following Shafiq's comments, the Romanian opposition asked PM Victor Ponta to come before the Parliament next week and explain in what state the Romanian economy is currently and also present the objectives of a possible new agreement with the IMF.