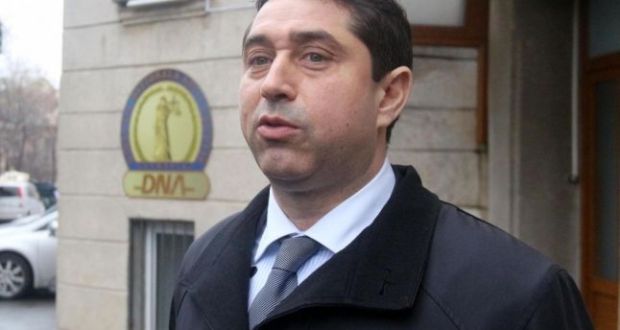 Bucharest, January 24, 2015/ Independent Balkan News Agency
By Daniel Stroe
Romanians were left agape this week when the anti-corruption prosecutors rushed at former minister of Interior Cristian David who is accused of accepting a hefty bribe and then busted Constitutional Court judge Toni Grebla for using his influence to help close people export food to sanction hit Russia. Beyond the moments of bewilderment, the two cases come to strengthen the reality of an irreversible up-going trend in fighting high level corruption in a country where such cases were unthinkable of just years ago.
David, former Interior minister (April 2007-December 2008), is charged with taking a bribe of as much as 500,000 Euros right in his very office in February 2008. In return, David would have intervened by a prefect in order to facilitate a case of illegal property restitution. The Romanian media disclosed David accepted the half a million Euros in his very office, two days after he was publicly declaring "2008 as the year of zero tolerance against corruption, rooting it out from administration and boosting the citizens' trust in our structures". He then reiterated his anti-corruption message in a meeting with the prefects, one of whom he later contacted to exert pressure on, urging them to make sure all the property restitution process are lawful.
According to the anti-corruption prosecutors, David was handed the 500,000 Euros by his chief of staff. A few days after accepting the bribe, the minister left on an official visit to USA where he met high ranking officials of the Secret Service, FBI and others involved in the anti-corruption fight.
As the population was digesting the news about David's arrest, the National Anti-Corruption Department (DNA) summoned Toni Grebla, a judge at Romania's Constitutional Court, the one that has the final say on laws, for a hearing in a case which later stunned Romanians more than David's did. Toni Grebla is suspected of receiving 56,000 Euros from Ion Bircina, a businessman and Grebla's godson, in return from the former's intervention by some public officials. The judge also used a mobile phone registered with a company held by Bircina and a luxury car also belonging to the latter. He also gave Grebla a couple of dresses for his wife, it was later revealed.
Bircina, who was also interrogated by the prosecutors, is also said to have provided Grebla with different electoral materials, such as banners, during the campaign before the 2012 parliamentary elections. Toni Grebla was then re-elected senator on the social-democratic party's lists and, one year later, in December 2013, appointed judge at the Constitutional Court at the proposal of the ruling social-democrats led by PM Victor Ponta. A lawyer by training, Grebla was long the chairman of the juridical committee of the Romanian Senate.
In a press release, DNA said it had started a criminal investigation against Grebla. It further explained Toni Grebla sought to help Bircina's companies to avoid the embargo imposed by Russia on EU food imports by exporting through Turkey. Grebla would have used his influence to obtain customs documents meant to facilitate exports to Russia, the prosecutors explained. DNA said it had cooperated in this high profile file with the Ministry of Interior's internal security service.
Reacting to the news, the Constitutional Court said it would convene next week to discuss Grebla's professional status and whether he would be removed from the position. The head of the court, Augustin Zegrean, denounced pressure from the country's secret services after the Constitutional Court last year struck down two bills on enhancing the intelligence agencies' power in supervising suspects of terrorism and large scale criminality, such as the bill on data retention and the one compelling buyers of prepay cards to register.
It is important to notice these two anti-corruption cases come shortly before the European Commission issues its new report on the progress Romania, and Bulgaria as well, has made in the area of justice. Romania has been under strict supervision of the EU's executive branch and efforts to join the Schengen space are now linked with progress in reforming the justice and depoliticize it. Sources say this year's report will be positive, with criticism still directed at the Parliament which, in a few cases, voted against anti-corruption prosecutors' requests to lift immunity from MPs under criminal investigation for corruption.
As the anti-graft fight goes on, President Klaus Iohannis pointed out twice over the course of a week he is seeking a new government. Victor Ponta, the current PM and former rival in last fall's presidential elections, is no longer compatible with the new president's plans to reform and consolidate Romania, Iohannis argued, pointing at the governmental inconsistent economic policies which confound investors. As Klaus Iohannis's liberals are now looking for support in the Parliament for a no-confidence vote, Ponta's days as PM may be numbered, especially since some of his own party members contest him after losing the presidential elections last year.