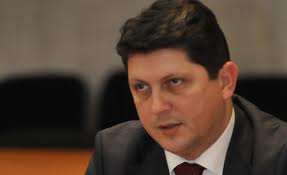 By Daniel Stroe – Bucharest
The Romanian minister of Foreign Affairs, Titus Corlatean, yesterday warned the Romanian Parliament may not vote the EU-Canada free trade agreement unless the visas are lifted for the Romanian citizens, shortly after the government in Ottawa announced it scrapped visas only for the Czechs, leaving Romania and Bulgaria the sole countries in the EU still under the visa regime.
"I confirm we have taken and are still taking the necessary steps to in relation to the Canadian Government to lift the visa requirement for the Romanian citizens after the European Parliament passed an extremely important report which clearly establishes the principle of reciprocity. Therefore, as Canadian citizens have the right to free circulation in the EU, it is natural we in Romania expect the same" Corlatean said in Washington, on a visit with PM Victor Ponta, as quoted by Mediafax.
A free trade agreement between EU and Canada has to be ratified by all the 28 communitarian states and then the European Parliament. Corlatean said he was convinced, unless the visas are lifted for Romanians, the Romanian Parliament will not ratify the agreement because the Romanian lawmakers are sensitive about such discriminatory measures.
He also pointed out that the Ottawa's decision to lift the visas for the Czech amid talks between EU and Canada on the free trade agreement has created an important precedent that Romania will seize. The minister also said any problems between Canada and Romania shall be dealt with through diplomatic channels, alluding to immigrants, Canada's biggest fears in this case.
On Friday, Canadian PM Stephen Harper announced visas will be lifted for the Czech citizens after Prague warned it would block a free trade agreement with the EU. Canada reinstated the visa regime in 2009 in response to a wave of refugee claims, especially from Roma citizens.
It is likely Romania will come under great pressure from the EU to green-light the trade agreement with Canada, despite a resolution of the European Parliament on 12 September which called on Canada to lift the visas for all the European citizens. USA is also envisioned in this resolution this is why it is unlikely Romania will have strong grounds to reject the agreement without also sending a message to Washington which clearly said visas for Romanians will not be lifted too soon.
Bulgaria recently announced that Canada is considering the possibility to lift the visas for the Bulgarians, after the Bulgarian FM Kristian Vigenin met his Canadian counterpart John Baird during the UN General Assembly last month.