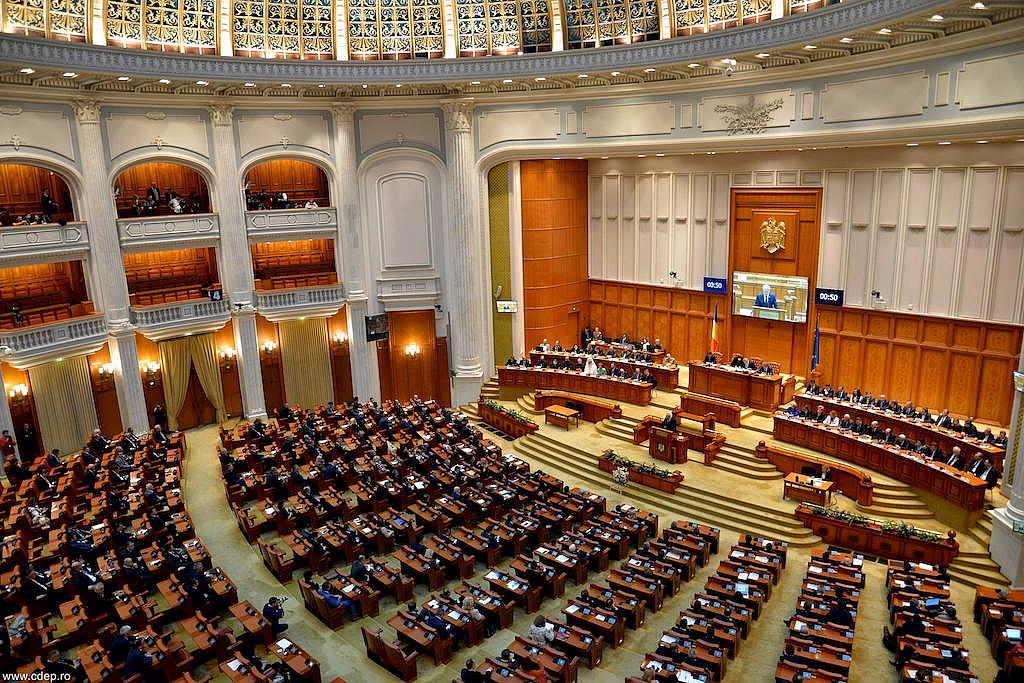 Main opposition builds up common front against early elections
The plenary of the House of Representatives will be sitting in the afternoon at 4 pm in order to decide upon the vote of confidence for the Orban Government II after the members' hearings wrapped up, of which only four received a favorable opinion from the competent committees.
However, the main opposition parties of PSD, Pro Romania and ALDE have announced they will be boycotting the meeting, while the PNL Liberal Party announced it will attend the meeting but will not be voting on the government (comprising its members) as it aims for the government to be rejected by the Parliament and thus take the first step towards early elections.
It would appear that the early-elections goal is fading away, as today's meeting is likely to be postponed in the absence of a quorum.
The presidents of the two Houses of Parliament, Marcel Ciolacu and Titus Corlățean (both from PSD) appealed to the Constitutional Court with the question of whether it was in line with the Constitutional provisions for President Klaus Iohannis to re-assign the formation mandate to Ludovic Orban, a transitional Prime Minister who lost power after a motion of censure, accusing President Klaus Iohannis of discrediting and abusing his duties.
The Court is currently discussing the appeal and will be reaching a final decision within the day, as Romanian media report.
On the one hand, PSD aims to show that it has power and does not follow the developments launched by PNL; on the other hand, it seeks to postpone the vote for after March 2, that is, after the Party Congress (to be held on February 29), where the transitional president Marcel Ciolacu will fight for the presidency.
As for the other parties, PMP announced that it will be attending the meeting but will not vote. The only party on the PNL side is USR with which Mr. Orban secures just 196 of the 233 votes required.
Top PNL officials, such as Vice President Raluca Turcan, have begun preparing the public as early as this weekend for a possible absence of quorum. The solution that PNL has worked out to overcome the obstacles PSD is facing is to appeal to the Constitutional Court over the Parliament's refusal to attend today's vote.
Mr. Orban will be heading to Parliament with the same Cabinet. It is noted that out of the 16 ministers only 4 received the approval of the relevant committees.
Meanwhile, legal circles friendly to PNL argue that not voting today in Parliament would breach the provision of the joint House and Senate regulation, which states that Parliament should be positioned on the new government within 15 days, thus opening up yet more issues to be decided by the Constitutional Court.
In addition to this, early elections also depend on the Constitutional Court's ruling to which the Ombudsman has appealed at the request of certain parties regarding the urgent government decree of the Orban Government I, which reduced the time limits provided for in the Constitution in order for early elections to be held in June at the latest. The Senate has already rejected the appeal and the vote in the House will be decisive. /ibna