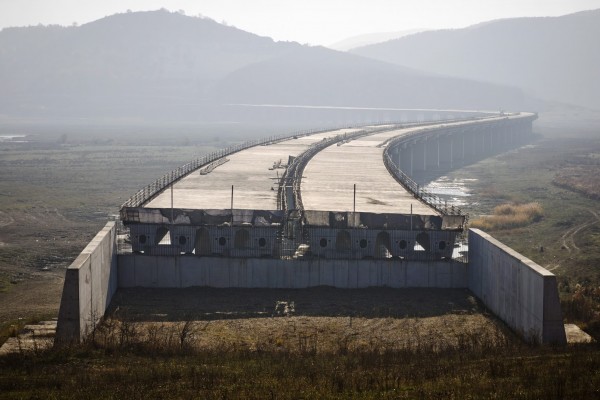 Bucharest, February 10, 2015/ Independent Balkan News Agency
By Daniel Stroe
The Romanian Minister of Transport has today released an updated version of its Transport Master Plan, initially published last fall, a document which outlines the country's major infrastructure projects, such as highways and express ways, a field Romania seriously falls behind the other EU member states.
Following a public debate on the initial version of the Master Plan, the new document proposes projects totaling 1,301 kilometers of highway, 645 more than what the previous plan provided. At the same time, the total assessed investments to carry out these projects amount to 26.4 billion Euros, half of it only for building highways.
Four sectors that initially were considered to be express ways were turned into high ways following the public debate, as following: Sibiu-Pitesti (one of the most important sector of highway to be built in Romania, with major economical importance, linking southern to central Romania, if completed it will connect the Black Sea and the Western border of the country), Bacau-Pascani, Targu Neamt-Iasi-Ungheni and Targ Mures-Targu Neamt (a highway which will connect, across the mountains, the historical provinces of Transylvania and Moldova). The new document also sees Bucharest ring-road functioning as a highway.
"Following the public debate, we have proposed 1,01 km of highways, 645 km more than in the initial version of the Master Plan, 1,877 km of express way, 3,147 km of Trans Regio roads and Euro Trans and 67 ring roads, separate or part of the highway and express ways projects, and Bucharest's ring road functioning as a highway. The investment in the road sector amounts to 26.48 billion Euros, of which half goes into building highways", reads a press release of the Ministry of Transport.
As concerns the railway system, the new plan says Romania will modernize 3,219 km of major railways and other 1,131 km of railways with economic potential, electrify 425 km of railway along the TEN-T network and develop over 1,000 km of high speed railways, all needing a total investment of 19 billion Euros.
The new Master Plan also proposes modernization of 752 km of navigable ways and 12 ports, with investments reaching 2 billion Euros. At the same time, the document recommends 588 M Euros investments in modernizing 14 airports. In total, the Master Plan stipulates a total investment in developing the transport infrastructure by 2030 of more than 48 billion Euros.
Romania inaugurated only 50 kilometers of highway in 2014, half the length opened in 2013. Speaking early January, Transport minister Ioan Rus argued Romania will have 250 new kilometers of highway by the end of 2016 which will add to the current approximately 700 kilometers already in use. About 50 kilometers are expected to be inaugurated this year.