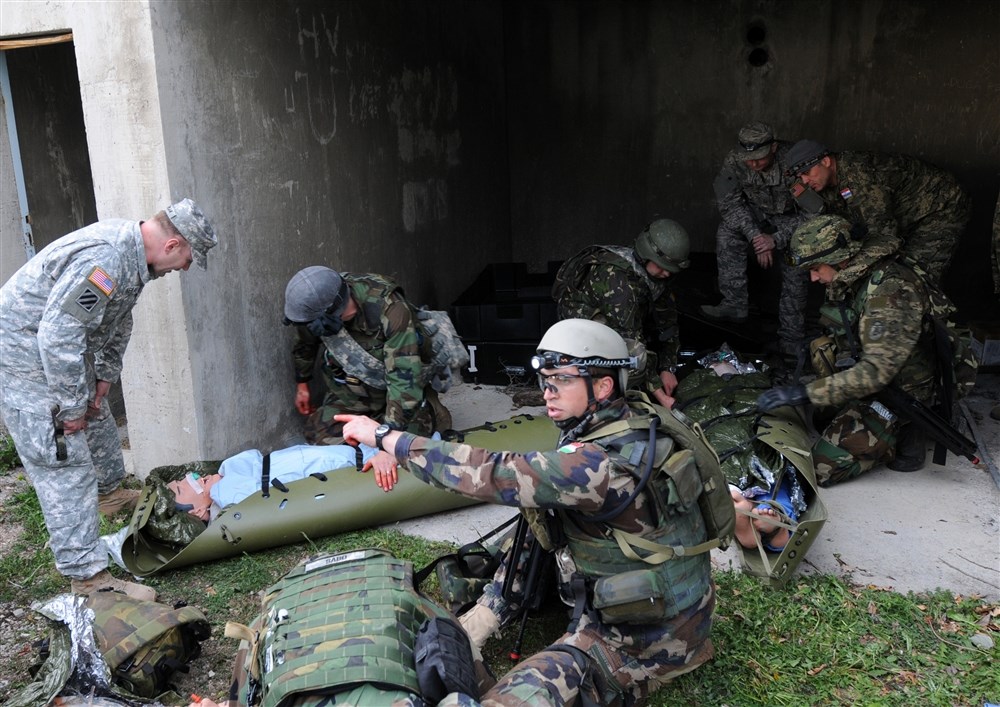 Bucharest, March 17, 2015/ Independent Balkan News Agency
By Daniel Stroe
Romanian medics will give medical treatment to wounded Ukrainian soldiers, Petro Poroshenko, the Ukrainian President, has revealed today during a visit of his Romanian counterpart Klaus Iohannis, the first of a Romanian head of state in seven years.
"Yesterday in Berlin and today with Mr President Iohannis we agreed on treating Ukrainian soldiers both in Germany and Romania. Today I have received a group of representatives from Germany for part of our soldiers who need treatment and we have agreed that in the near future we will also receive a similar delegation from Romania", Poroshenko said in a joint press conference with visiting Romanian counterpart.
It is not clear though whether wounded Ukrainian soldiers will be hospitalized in Romania or Romanian medics will assist Ukrainian counterparts over the border. Last year, in spring, 12 Ukrainians wounded in the violent protests that erupted in Kiev and which ended in ousting then President Viktor Yanukovich received medical treatment in hospitals in Bucharest.
Asked by reporters whether the two discussed the possibility of lethal weapons being supplied to Ukraine by NATO, Poroshenko avoided a direct answer, but stressed 11 EU member states are currently selling defensive weapons to the Ukrainian army, without identifying them though.
Poroshenko listened to Iohannis's statements without needing a translation since the Ukrainian leader speaks Romanian. He greeted the Romanian delegation upon his exit from the room by saying "Thank you" and "Good-bye" in Romanian.
Romania and Ukraine had sour relations before the burst of the Ukrainian crisis, due to mainly Romania's dissatisfaction with the treatment given to its minority, the second largest after the Russian ethnics, and a controversial water canal Ukraine is building north of Danube's Delta to avoid Romanian waterways. The relations hit a low years ago after Ukraine asked Romania to start issuing passports for its ethnics in Ukraine.
But Iohannis and Poroshenko stressed they would do whatever it takes to fix the problems that strained the bilateral relations for years. "We have also approached traditionally sensitive problems – such as the Black Sea (the Bâstroe Canal) – and agreed to have a constructive dialogue both bilaterally and within the international institutions. We are trying to prove we are able to find common solutions to all the problems that have remained unsolved for year", Poroshenko stressed.
On his part, Iohannis pointed out Romania supports the extension of the economic sanctions imposed on Russia amid the Ukrainian crisis and also endorses Ukraine's European aspirations. Romania has been particularly sensitive about the unfolding crisis in neighboring Ukraine amid speculations Russia may seek to expand its indirect influence all the way to the Danube's mouth, on Romania's borders.