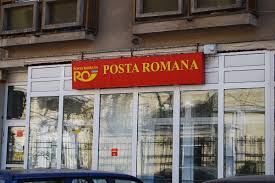 By Daniel Stroe – Bucharest
The Romanian authorities held talks with more than 50 potential investors from Europe, Asia and USA amid efforts to privatize the state owned postal service, but none of them decided to buy the tender book within the established deadline, the privatization committees announced today, the last day an interested investor could have acquired the necessary documentation.
"No investor has acquired the tender book within the deadline established in the privatization calendar. Consequently, the Government will decide tomorrow the following steps to be taken concerning the privatization process of the Romanian Post" the committee said, adding it held talks with more than 50 foreign investors and Romanian investments funds.
The list included the most important postal operators and companies acting in this sector from USA, Asia and Europe, along significant local and global investments funds interested. Subsequently, the short list came down to potential investors who matched the profile of strategic investors (postal operators) and financial investors (investments funds), it added.
Despite this, the privatization committee underlined the potential investors voiced concerns over the state company's debts which were assessed at 242 million lei (about 56 million Euros) and the repeated spontaneous protests the post's employees have lately staged amid fears of massive layoffs. In the four months of this year only, the company registered losses amounting to 1.2 million lei (about 300.000 Euros).
An extra 107 million lei (24 million Euros) were added this month after a financial audit by the state financial regulator, right in the middle of the first stage of the privatization process which may have discouraged investors from moving on with their bids. Due to the large debts, the post's accounts have been blocked which made it difficult for the state company to pay its employees.
Following the failure to attract investors, the Romanian Post may be forced to lay off about 4.000 out of its 32.000 employees, Ion Smeeianu warned today. But Smeeianu's warning faded after he came under fire amid revelations his monthly salary comes up to 6.000 Euros in a country where public employees had to undergo a 25 per cent salary cut amid austerity measures and where the average monthly salary comes to merely 400 Euros.