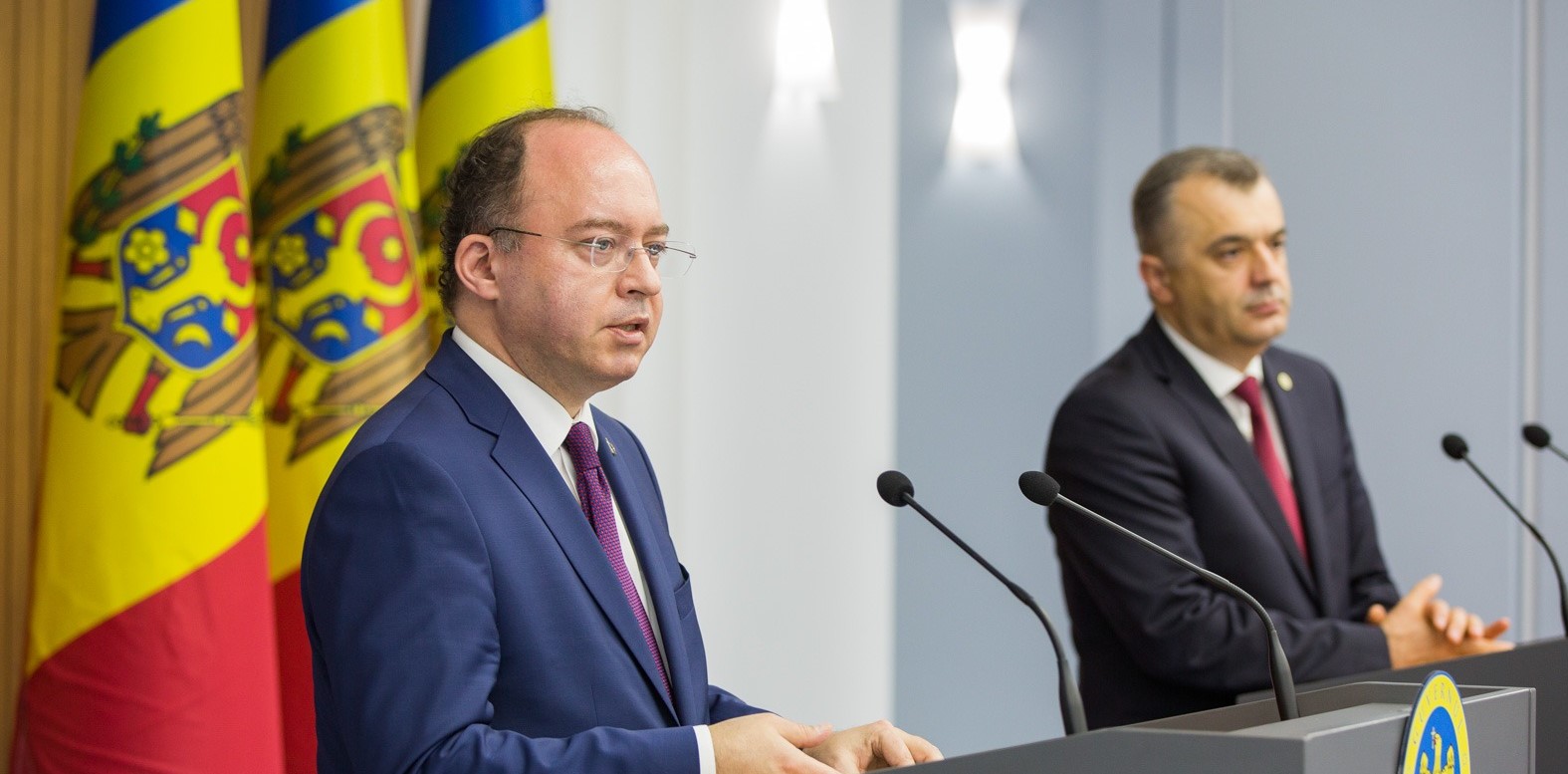 An emergency decree was signed last Thursday by the Romanian government during the Council of Ministers for the allocation of 16.5 million lei (about 3.4 million euros) in humanitarian aid, including medical equipment to help the Republic of Moldova counter the coronavirus epidemic.
During a meeting in Chisinau with Moldovan Prime Minister Ion Chicu, Romanian Foreign Minister Bogdan Aurescu said Romania's support for the Republic of Moldova represented the "sincere embodiment of the two countries' special ties". The head of the Romanian diplomatic body also clarified that Romania would continue to support the European integration efforts of the Republic of Moldova, recalling "the need for reforms and targeted developments, which, unfortunately, for various reasons more or less objective, have remained unrealized in the last months".
Dan Dungaciu, Director of the Ion IC Brătianu Institute for Political Science and International Relations at the Romanian Academy, commented on Hungary's recent presence in the Republic of Moldova. The acclaimed academic referred to last week's visit to Chisinau by Hungarian Foreign Minister Peter Szijjarto, who overlooked the dispatchment of 100,000 surgical masks and 5,000 pairs of disposable medical gloves to Chisinau donated by his country to the state of Moldova.
Making an appearance in "Vocea Libertății", an online show streamed by politician, Doctor of Theology and founder of the NRP party and now a member of the PMP, Mihail Neamțu on his Facebook page, Dan Dungaciu explained Hungary's interests in the Republic of Moldova.
"Hungary's main interest is autonomy. They are the primary supporters of an extensive autonomy of Transnistria within the Republic of Moldova. Hungary is the biggest supporter of this goal. With this support, Hungary welcomes the Russian Federation, because Moscow also wants a helping hand so that it does not take hold of Transnistria. It looks to integrate it, to give Transnistria to the Republic of Moldova, so that it collapses completely. Hungary is siding with the Russian Federation in this area", said Dan Dungaciu.
At the same time, the political analyst stressed that Budapest "strengthens its commitment to the Republic of Moldova. That is, to this political class which is not friendly at all toward Romania, and which seeks to re-integrate Transnistria even under Russian conditions, in order to permanently bind the Republic of Moldova to the East, and not to the West. Because that means Transnistria will belong to the Republic of Moldova. "Last but not least, Hungary wants to make progress in Chisinau because it knows that the most important part of Romania's foreign policy is and remains the Republic of Moldova", the political analyst concluded. /ibna