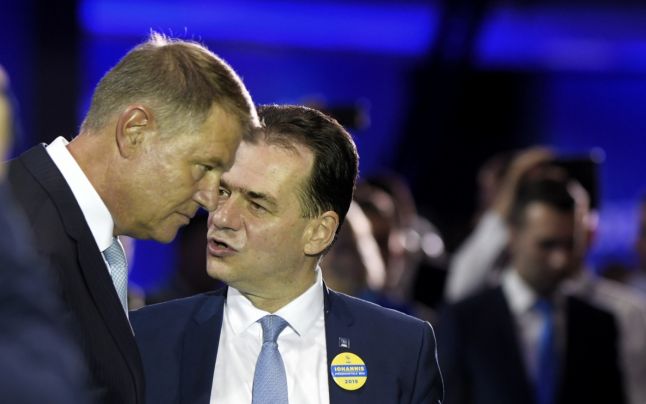 Romanian citizens are urged to respect the new rules imposed by the government, since the measures taken in October proved effective as shown by the relative stabilization of the number of new coronavirus cases, Romanian President Klaus Iohannis said from Cotroceni. However, he noted that the upper limit of 10,000 daily new cases is unsatisfactory.
Klaus Iohannis attended this morning a meeting on the National Economic Recovery Plan, alongside Prime Minister Ludovic Orban and the Ministers of Finance and European Resources, Florin Cîțu and Marcel Boloș respectively.
According to the Romanian President, the state of alert has been extended by 30 days and a new package will enter into force on Monday. He called on citizens to be patient and adhere to the measures. As he explained, the new measures will yield results in 2-3 weeks.
Commenting on the economy, he noted that the financial data of the third quarter, compared to Q2, showed that the economy is recovering. An increase of approximately 5% was recorded, which indicates that the financial measures adopted were correct and the technical recession was avoided and, in order to give a new impetus to the economy, resources are needed which will come from the EU.
As for the National Economic Recovery Plan discussed with the Prime Minister and the relevant ministers and the measures envisaged for reforms, infrastructure projects and modernization of various sectors, 30 billion euros will be allocated from European funds. The draft will be presented to the public next week, followed by a public consultation before submitted to Brussels.
According to Klaus Iohannis, European resources will allow the restoration of the economy to a level desired by all and the achievement of growth in the coming years, which will encourage Romania not only to emerge from the crisis, but moreover to achieve real growth, felt in citizen's pockets.
Data from the National Institute of Statistical Research (INS) showed that the country's economy shrank by 6% in Q3 YoY, but recorded an increase of 5.6% compared to Q2 2020. In the first nine months of 2020, GDP dwindled by 5.1% (adjusted 4.6%).
The government had forecast a 3.8% drop in GDP this year and a 4.9% growth next year. The latest estimates from the European Commission point to a 5.2% drop in GDP in 2020 and an increase of only 3.3% next year. /ibna