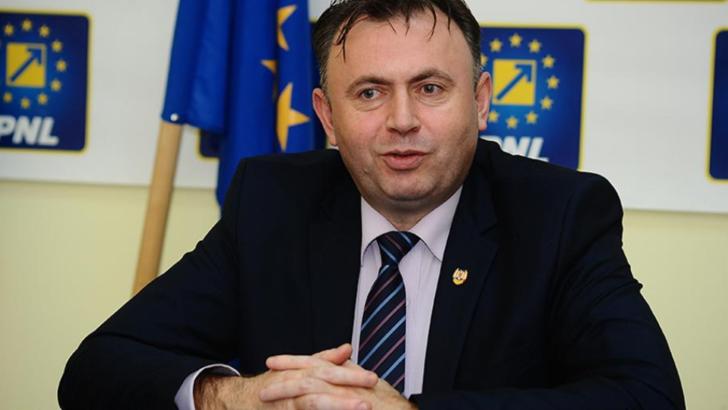 According to data from the Strategic Communications Group, as of Sunday 1,760 cases have been confirmed in Romania and 40 people have died; there were also 308 new cases confirmed.
Health Minister Nelu Tataru, commenting on scenario 4 of the COVID-19 pandemic, stated that the affected patients should not isolate at home if their family members are over 65, but should remain in quarantine. "We have some suggestions that we have made to our colleagues in the Ministry of Internal Affairs, so that a future military decree can include this point which relates to old age", he said in a televised speech Saturday.
He added that in scenario 4, tests will be extended to "all those who are considered medical personnel". "We have a fourth scenario in which the tests are extended to all staff, to all those who are considered medical staff; the first one to be tested will be the one who has been found positive and is experiencing symptoms and then to the rest of his colleagues. We need to protect our medical staff; we must include them in this scenario. (…) We are currently talking about an average age of 40-49 years regarding the patients. I saw that we have people over 65 dying, but I also saw people aged 45 or 49. There is an increased pathogenicity in this virus. We have to adapt as medical personnel, as a Ministry, through equipment through… I do not know, whatever is considered at the moment to be equipment in the ICUs, so that these serious and critical incidents can be controlled", the Minister said.
He added that all 36 hospitals categorized as ICUs will be operating during the 4th stage of the pandemic; therefore, 8,000 beds are added to complement the 2000-2300 currently in use for the accommodation of confirmed coronavirus patients. In addition to their beds, these hospitals will also provide their equipment for intensive care. (…) "What we are interested in right now is being able to support serious and critical cases. Mortality comes from these cases; equipment helps, oxygen, as observed in Italy and Spain, is what preserves the life of an organization", said Tataru. Scenario 4 will be set in motion as soon as the number of cases reaches 2,000.
The President of the Union of Microbiologists Alexandru Rafila, speaking on Sunday noted that coronavirus outbreaks will soon exceed 2000 in Romania. "I don't want to cause panic, because we have no reason to do that. (…) We need to behave in such a way as to limit the spread of this disease, which will probably amount to 2,000 cases by tomorrow, which is considered to be the level 4 alarm limit. (…) If we have 1,760 cases today, it is very much possible that this will happen tomorrow – at the latest on Tuesday, but most likely on Monday – as we had over 300 new cases today (…) This is something we need to do to prepare hospitals to take in the ones in critical condition, while also come up with a solution for those patients who are experiencing mild symptoms or are asymptomatic to stay at home for treatment or in specially designed facilities", Rafila said. He also emphasized the urgent need to organize the treatment of patients outside the hospitals so as not to burden the medical institutes. Mr. Rafila said that 80% of those diagnosed have mild or moderate symptoms and 20% of the cases are more severe or critical.
The "Cantacuzino" National Institute of Medical and Military Development, through the Respiratory Viral Infections Laboratory has managed to increase the number of daily tests performed on samples taken from patients suspected of having type 2 SAR infections. According to a statement by the Ministry of Defense, by reorganizing the flow of activities, multiplying the efforts of the specialized teams and redefining the work program, the Ministry was able to process about 400 samples in 24 hours. At the start of the novel coronavirus trial, up to 250 samples per day could be tested. The laboratory of the Institute of Viral Respiratory Infections, certified in 1969 by the World Health Organization and the National Influenza Reference Center in Romania, performed molecular diagnostic tests on approximately 4,500 samples obtained from suspected or confirmed cases. /ibna