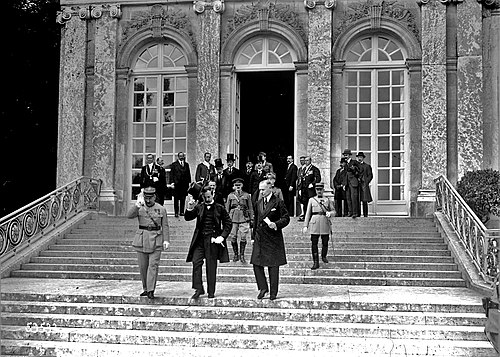 Several analysts believe the efforts by the Social Democratic Party of Romania to set June 4 as the Day of the Trianon Treaty, the international treaty that united Transylvania with Romania, could prove to be a possible reason for new tensions to arise in bilateral relations between Romania and Hungary.
The PSD's legislative initiative, which calls for the 4th of June to be declared the "Treaty of Trianon Day", is based on the 1920 law by which the international community recognized the unification of Transylvania with Romania (1918), and will be subject to debate and final voting at the House of Representatives today, on Wednesday.
The bill, launched by PSD senators Titus Corlățean and Șerban Nicolae, was tacitly approved by the Senate in October last year and entered the agenda of the House of Representatives, which is the legislative body; it has been the subject of controversy over Szeklerland's autonomy law and has drawn harsh statements by President Klaus Iohannis, who accused the PSD of negotiating the sale of Transylvania to the Hungarians.
The Treaty of Trianon was signed on 4 June 1920 between the victorious Allied Powers of World War I and Hungary, as the successor state of the Austro-Hungarian Empire, which was defeated during World War I. The treaty was signed at the Palace of the Great Trianon in Versailles by 16 allied states (including Romania) on the one hand, and Hungary on the other. The treaty, signed on 26 June 1921, aimed to define the borders of the new Hungarian state with its neighbors: Austria, the Kingdom of Serbs, the Croats and the Slovenes (later Yugoslavia), Romania and Czechoslovakia. The Treaty of Trianon was part of a series of treaties concluded at the end of the First World War, including the peace treaties concluded by the Allied Powers with Germany (in Versailles, 28 June 1919), Austria (in Saint Germain en Laye on 10 September 1919), Bulgaria (in Neuilly, 27 November 1919) and Turkey.
Last year, the Budapest Parliament approved a decision to celebrate the 100th anniversary of the signing of the treaty this year with which, according to the Hungarians, "the historical region of Hungary was dismantled, leaving one third of the Hungarian nation under foreign rule". /ibna