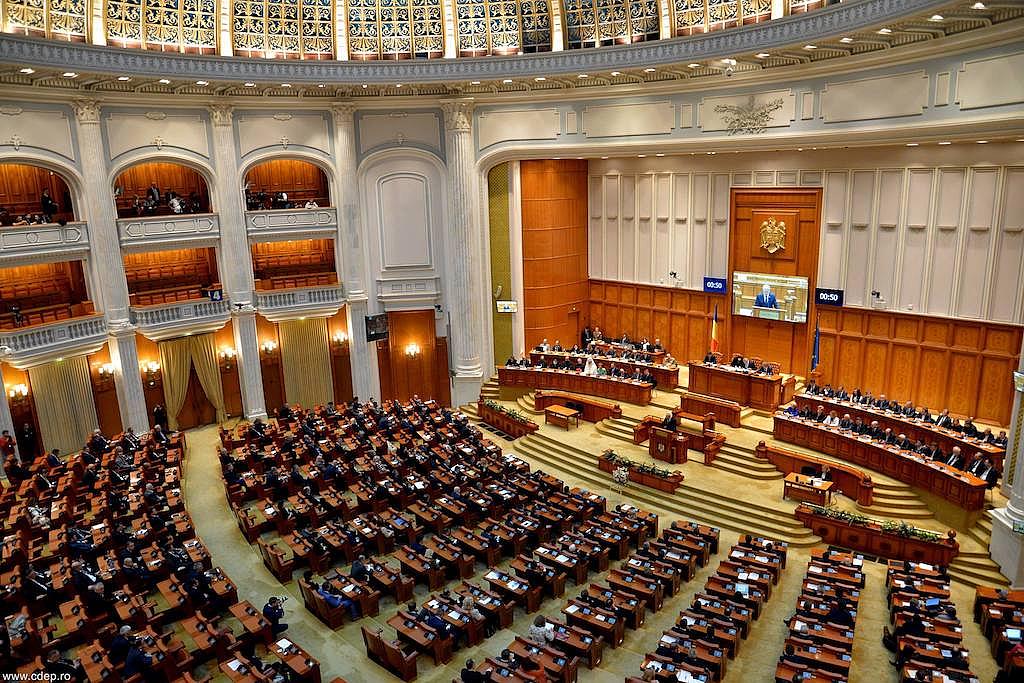 The motion of censure submitted by the Social Democratic Party (PSD), signed by 205 deputies and entitled "The PNL government, from the coronavirus pandemic to the bribery pandemic", was read on Thursday, in the plenary session, for 50 minutes, by PSD senator Lucian Romaşcanu, in the presence of 173 deputies, Prime Minister Ludovic Orban and several members of the government.
The signatories of the proposal believe that the Orban government has failed to deal with the pandemic and the economy. They accuse the government of inconsistent legislation, coercive means used by the authorities against the population, economic and budgetary disaster, "chaos" in education. Finally, the Social Democrats believe that because of the liberal government, which they say has "irreparably" lost its credibility, the country is moving rapidly towards recession, austerity and severe poverty.
Prime Minister Ludovic Orban said at the end of the special session of Parliament that the PSD motion of censure was "manipulative" and represented "a series of lies" and announced the decision of the Liberals to appeal to the Constitutional Court (CCR), causing a legal conflict between Government and Parliament in connection with the submission of the motion of censure by the PSD during an extraordinary sitting convened during the parliamentary recess and not during a regular sitting.
The Head of the Prime Minister's Chancellery, Ionel Danca, confirmed today that he had contacted the Constitutional Court (CCR) regarding the motion of censure and asked the PSD to adjourn the debate and vote on the motion of censure until after the CCR's ruling.
According to the former President of the Constitutional Court of Romania (CCR), Augustin Zegrean, there is no legal conflict of a constitutional nature after the motion of censure was tabled by the Social Democrats, as the Constitution stipulates that Parliament will exercise its functions during two regular sessions, with the possibility of convening an extraordinary session during the parliamentary term.
Meanwhile, interim PSD President Marcel Ciolacu responded by saying the CCR referral was just a "trick" to buy the government a few days.
According to Pro Romania Senator Adrian Țuțuianu, there are constitutional issues, because the motion of censure could only be forwarded to a regular session of Parliament. He said, however, that his party's MPs would vote in favor of the motion of censure.
The vote on the motion of censure will be set at the meeting of the PSD National Executive Committee (CExN) to be held today./ibna