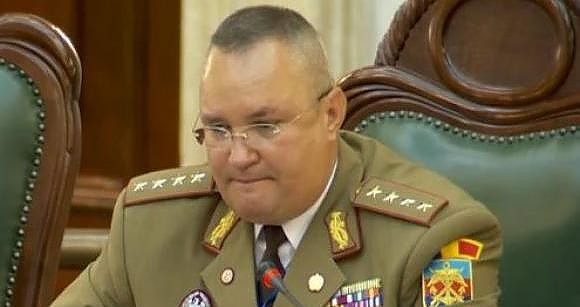 Romania's Minister of National Defense Nicolae Ciuca took to Facebook to provide clarifications regarding the role the army would be taking on to curb the spread of coronavirus and mitigate its impact.
"The role of the Romanian army will be to complement the efforts carried out by the other institutions and to participate in the system of national defense, public order and national security", writes Nicolae Ciuca. "We support the people, where necessary, in order to be able to overcome this period of [imposition] of limits and limitations that extend beyond the standards of living we have become accustomed to", Nicolae Ciucă continued, adding that "the role of the army is to undertake some of the objectives pursued by the institutions of the Ministry of Foreign Affairs, that is, the activity of the border police to ensure flow and security operations at the main entrances to the state and also to facilitate, alongside the police, movement within the capital".
Romanian Prime Minister Ludovic Orban proceeded with changes in the cabinet to fill vacant posts and strengthen specific Ministries.
Nikolaos Dragas Garofil, who was serving as the Prime Minister's Adviser, was appointed Deputy Minister of Health at the Ministry of Health. Dan Dragoş Drăgan was also appointed Secretary of State for Finance, Energy and the Environment. Furthermore, the Prime Minister appointed Andra-Mihaela Costache Undersecretary of State in the Ministry of Education and Sport. Costache previously held the position of Deputy Secretary in the same Ministry. The Prime Minister has appointed Mr. Silviu Năstase as Vice President of the National Veterinary Health and Food Safety Authority, and will be substituting Filaret Brădăţan, who has been relieved of his duties. Moreover, the Prime Minister dismissed, at her request, Mihaela Andreianu from the position of Deputy Minister in the National Agency for Equal Opportunities for Women and Men. Mădălina Carmen Hristu was appointed the Prime Minister's Honorary Counsel /ibna