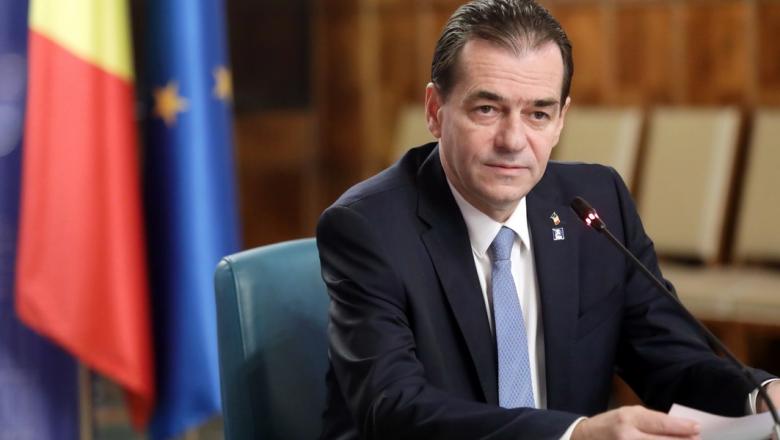 Announcing that the country is capable of conducting 17,000 tests (RT-PCR) per day, Romanian Prime Minister Ludovic Orban adamantly ruled out any possibility of "fabrication of statistics related to coronavirus cases", accusing of a "demagogic policy", "all those who wanted to systematically reduce the risk", criticizing the irresponsible behavior of some politicians who "urged citizens not to respect the rules". In addition, the Prime Minister stated that the state of emergency would continue as long as necessary, as it ensures "the framework that allows authorities, citizens, companies and institutions to respect all the rules for the protection of public health".
Ludovic Orban also stressed that the government would approve at the next cabinet meeting a bill proposing local elections on September 27, as well as hygiene rules for those involved in the election process, saying he was convinced that the coronavirus spread will have been reduced by this date.
Orban went on to add that doubling family allowances was not an option at the moment, and that the government was working on a timetable based on which these benefits could be disbursed, as Agerpres reports.
In addition, the Prime Minister announced that the "grand stimulus package", prepared by the government would be set in force within 10 days. This financial support program complements the measures already taken and includes, among other things, government aid schemes to guarantee loans to large companies, their future investments, as well as "green field" investments. In addition, according to Mr. Orban, the government is developing a subsidy plan for small and medium-sized enterprises.
Provisional Social Democrat (PSD) leader Marcel Ciolacu told B1TV last night that his party would appeal to the Romanian Constitutional Court (CCR) on Monday over a constitutional clash between the government and the parliament, after the executive branch approved the decision to extend the state of alert throughout Romania for an additional period of 30 days, without the consent of Parliament. The Social Democrats accuse the Orban government of "abuse of power" and "lack of credibility". "The path chosen by PNL is the worst. In a way, they have imposed this state of emergency by force, without parliamentary or public debate". During a press conference, PSD spokesman and senator Lucian Romașcanu said the state of alert should have been declared at the local level and that the government had used the pandemic to its advantage to justify the decisions taken during the pandemic. /ibna