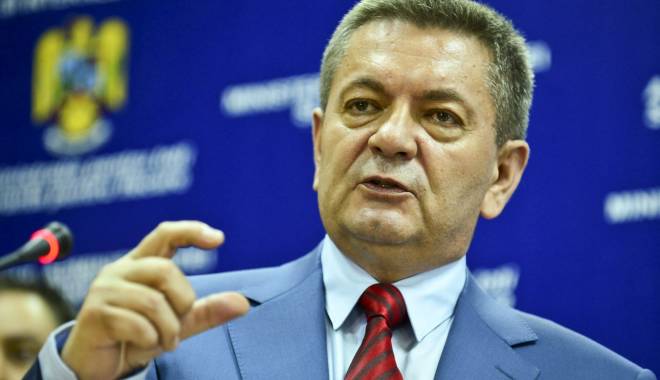 Bucharest, June 4, 2015/ Independent Balkan News Agency
By Daniel Stroe
Transportation Minister Ioan Rus met European Commissioner for Mobility and Transport Violeta Bulc on Thursday in Brussels, with Romania's Transport Master Plan and current topics of the EU transportation policy being on the table, the Transport Ministry announced, as the country grapples with poor and slow developing road infrastructure to the dismay of foreign investors.
Rus already discussed the Master Plan on Wednesday with the European Commissioner for Regional Policy Corina Cretu. A committee of the Romanian Ministry of Transportation had technical talks on this document with EC representatives last week.
The Romanian minister declared that the General Master Plan for Transportation was the result of consultations with EC experts throughout the drafting process. He pointed out that Romania should immediately start implementing the plan after concluding the negotiations with the Commission.
Speaking during the meeting with minister Rus, commissioner Cretu pointed out Romania has the most advanced plan of all the transport master plans now being drafted by 22 EU member states. She said several aspects remain to be discussed, but, generally, Romania is "on the right track".
In return, Rus said Romania intends to use for the Master Plan projects the expertise and funds of the European Investment Bank (EIB) and of the European Bank for Reconstruction and Development (EBRD), within the seven billion euros limit approved by the Government for infrastructure development. He said the idea of a triple source of financing — European funds, state budged, and EIB and EBRD funds — was inspired by the Juncker Plan, and it should result in better results of the Master Plan.
he reviewed version of the MPGT sent to the European Commission on May 6 includes plans for 1,300 kilometres of motorways, worth 13.739 billion euros; 1,817 km of highways for 9.935 billion euros; 2,887 Trans-Regio roads for 1.7 billion euros; 343 km of Euro-Trans roads for 190.1 million euros; and 175.8 km of beltways worth 461 million euros. The Romanian Government passed a memorandum on the MPGT on February 25; it sets total financing requirements of 45.45 billion euros until 2030 for road, railway, naval and air infrastructure.
In this context, Romanian PM Victor Ponta today reassured Renault, which has been pushing for a development of highway infrastructure, that the manufacturing plant in Pitesti is of "strategic importance" for Romania. Renault, which bought the Romanian car maker Dacia, has been complaining about transport costs due to lack of highways connecting Pitesti to the West of the country which is the main export route for the locally made cars.