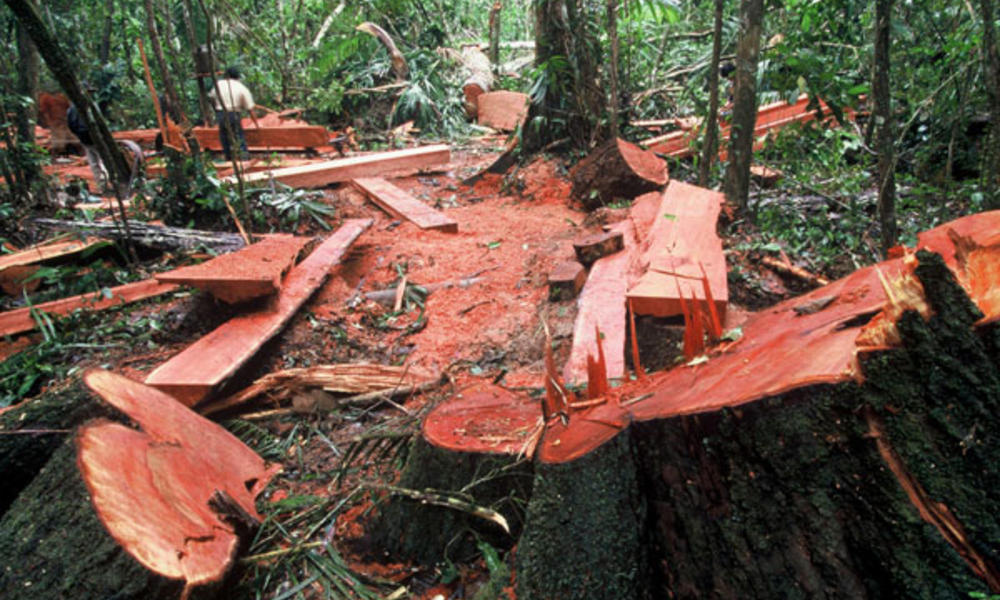 By Daniel Stroe – Bucharest
Romania's National Forests Administration – Romsilva – has decided to introduce a new method of tele-detection in order to take stock of illegal deforestation and put more pressure on rangers across the country, the governmental body announced today.
The new system can compare the current size of a forest with the one five years ago and thus authorities can assess the dimensions of deforestation and act in time to prevent it.
"We have introduced (…) new methods of tele-detection by means of which we can compare (…) the situation of the forest five years ago with the current one so that the ranger cannot comment and come up with various excuses to shelve responsibility for the wood theft in his area" Adam Craciunescu, head of Romsilva, said as quoted by the state newswire Agerpres.
"By means of this new method of tele-detection, we try to track down all the situations and all the hotbeds of this type and the results are spectacular" he added.
About 37 employees of Romsilva, mostly rangers, have been placed under investigation for either negligence or theft since the beginning of the year. He noted that, while a private company gets approval to cut trees in a certain area, in many cases it goes beyond the authorized limit and the ranger conceals such deeds.
To prevent illegal deforestation, the Romania government seeks to amend the Forest Code, hoping the new legislation will take effect as of January 2014. A public debate is currently underway with a view to perfect the laws which will aim to curb illegal deforestation by raising penalties and identifying alternative economic means for the wood logs export.
About 370.000 hectares of forest have been illegally cut down over the past 23 years, with the damage assessed at about 50 billion Euros, according to a report of Romania's Court of Accounts released early this year.  Romsilva manages 3.2 million hectares of state owned land and 1 million of private owned land and has about 18.000 employees. About 600.000 hectares of the state owned land are protected areas, including the last virgin woods of Europe.