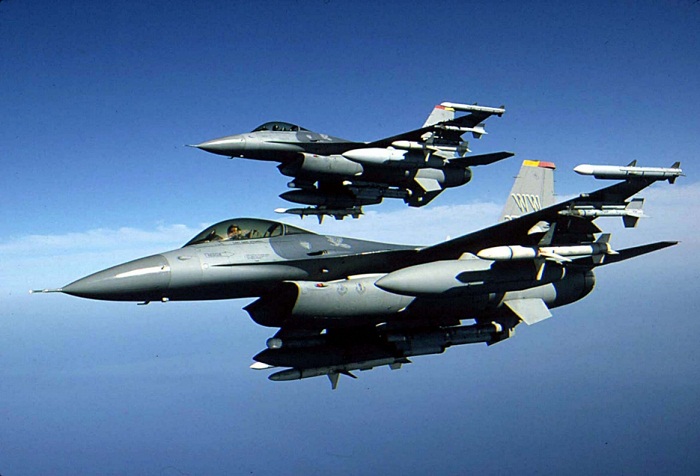 By Daniel Stroe – Bucharest
The Romanian government today passed an emergency decree to ensure funds for the acquisition of 12 multi-role fighters, amid efforts to modernize the country's air forces as the current Soviet era military planes reach the end of the exploitation period.
The minister of Defense, Mircea Dusa, said all the negotiations with the Portuguese army, where the F-16 fighters will be bought from, are over and the Romanian government is to take the necessary steps for the acquisition of the military planes, after all the necessary documentation is now ready.
"We have wrapped up the discussions with the Portuguese, we have made a lot of progress. We have got all the documents, from the Country's Superior Defense Council, the parliamentary specialized committees and the memorandum has been approved. Because we are talking about a very serious investment and a very important capability, I will seek the Parliament's approval for this acquisition which will be very transparent" Dusa said.
"I will present all the documents, relating the price, delivery schedule, arming the fighters for the three missions they have to accomplish, also for air policing, so that by 2017, when the flight resource of our MIGs expire, we can have this military capability ready" the minister added.
Dusa explained the 12 F-16 type air fighters are second-hand military planes, but they will be modernized. The first fighters will be delivered to Romania as of 2015, he also said. "They will be old, but modernized fighters, with new engines, new avionics, electronic systems, and the most modern and last generation weapons" Dusa underlined. The fighters are technically fit to be operational for another 20 years.
The 12 fighters will cost the Romanian state 620 million Euros, with a first tranche being covered by 97 million Euros raised by the government out of selling new radio frequencies bands which were auctioned last fall.
The Romanian air forces currently rely on MIG 21 Soviet era fighters, bought in 1965. Despite being modernized in Israel in early 2000, the fighters are close the end of their operational capacities and about 20 MIGs crashed over the past 20 years due to that. Unless it speeds the acquisition process of the new fighters, Romania risks not being able to honor military commitments towards NATO and EU, such as attending joint air drills and ensuring air policing for partner states.
Romania raised many eyebrows, especially in Europe, after it decided to directly buy air fighters instead of organizing an auction.