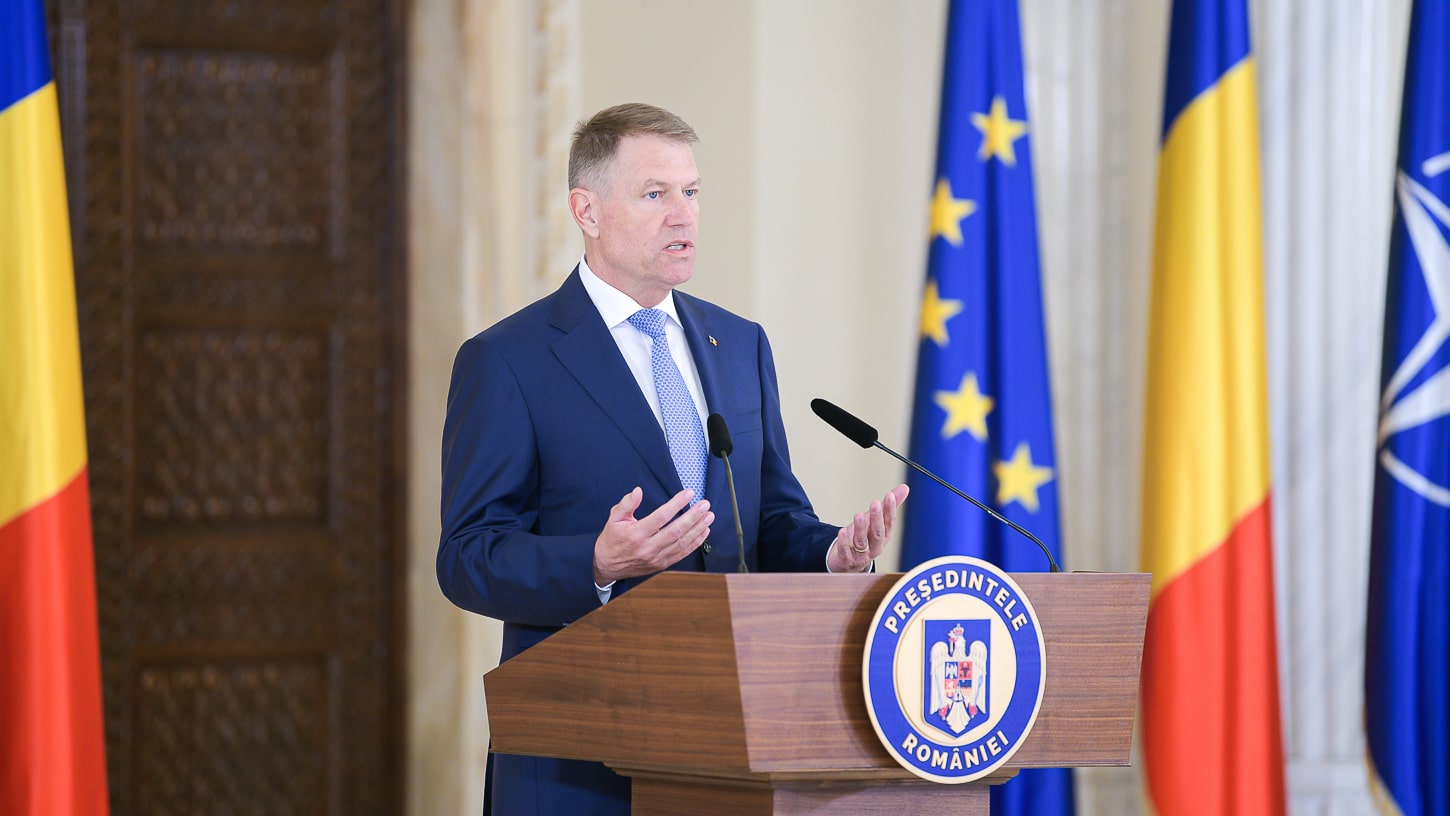 Romanian President Klaus Iohannis has said he will extend the state of emergency for another month next week and that the text of the decree will be drafted this week.
On Monday, from the Cotroceni Presidential Palace, President Klaus Ioannis had a meeting with Prime Minister Ludovic Orban and several members of the Government to assess the management of the COVID-19 pandemic. "Assessing the situation, we concluded that the state of emergency should be extended and so we asked the government to submit proposals to be included in this decree and, at the beginning of next week, I will issue a new decree to extend the state of emergency for on more month", the head of the state said, adding that "this period is absolutely necessary to keep the spread of the epidemic under control", the head of state said.
In addition, Klaus Iohannis said that equipment for the personal protection of medical staff and citizens would arrive in Romania in the coming days.
"This week we are receiving 2.5 million masks for doctors, about 5 million protective masks for the security forces, the gendarmerie, the police and about 8 million masks that will reach the public, as well as 500 thousand protective uniforms for medical staff", Klaus Iohannis said.
As he noted, at the beginning, the supply of protective material was "a bit complicated". "Initially we knew it was a bit difficult to get protective materials – masks, protective uniforms, but we already have the first significant results of the measures taken by the government", Klaus Iohannis said.
Finally, the President of Romania announced that he will send a team of doctors and nurses to the region of Milan. "I have decided that Romania will send to Italy a team of eleven (11) doctors and six (6) nurses who will go to the area of Milan and depart by Tuesday at the latest", Klaus Iohannis said yesterday from Cotroceni Presidential Palace./ibna