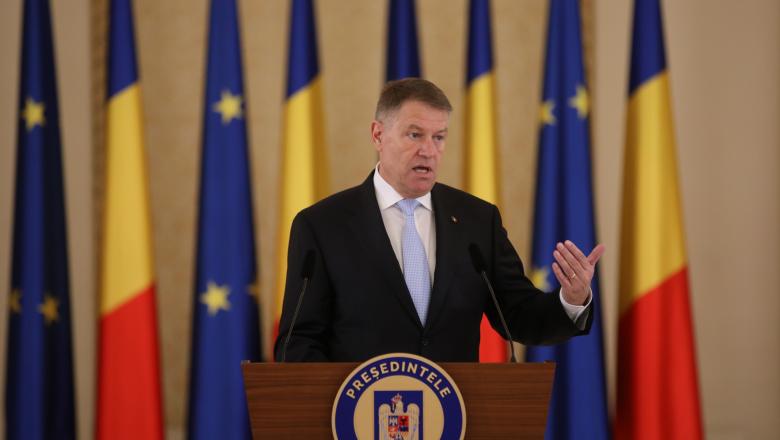 President Klaus Iohannis is due to issue today, on Monday, a decree extending the state of emergency for another 30 days according to a statement issued a week ago, when the Romanian President stated after meeting with the prime minister and several ministers that the state of emergency would be prolonged for one month and that the decree would be issued early this week.
"Some plans are moving forward, but we have come to the conclusion that extending the state of emergency will be necessary; for this reason, I have asked the Government to submit proposals after which I will issue a new decree stretching the state of emergency for one more month. This is necessary in order to bring the epidemic under control", said Iohannis.
On 16 March, President Iohannis issued his first decree declaring a state of emergency for 30 days until Tuesday, 14 April. According to the Law on the State of Emergency and the State of Siege, depending on the progression of the risk situation the President of Romania, with the consent of Parliament, may extend the duration of the state of emergency and may broaden or limit its scope of implementation. Within a maximum period of five days from the beginning of the state of emergency, the President shall ask the Parliament to approve the measure and, in the event that the Parliament does not approve it, then the President of Romania shall immediately revoke the decree and the measures announced shall cease to apply.
ALDE President Calin Popescu-Tariceanu stated he would not be voting to extend the state of emergency, arguing that this measure exacerbated the lack of transparency. Tariceanu accused the authorities of pursuing an "anti-Romanian policy" and stressed that both business and institutions Romania should return to normality.
"The extension of this state of emergency is almost completely fruitless and does not provide anything that cannot be done with the current legislation. I do not want to vote for the extension of the state of emergency because I see that, as long as it remains in force, there is a lack of transparency and it basically paves the way for abuse of power. I do not want to vote on the state of emergency because a large part of the country has not been affected by the coronavirus and I do not understand why we should punish the regions that have not been impacted by the pandemic, as well as the others", the ALDE chief said yesterday on Sunday.
It is recalled that the first decree on the state of emergency received the unanimous vote of the deputies. /ibna