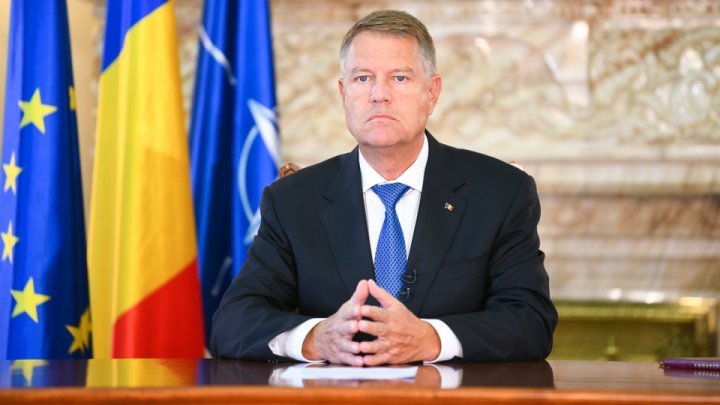 Given that there is no significant reduction in the number of new cases, that we still have about 150 people hospitalized in intensive care units, that the last weekend of relaxation was still noticeable but not in a positive way: "The number of our new cases always makes us careful and we believe that it is necessary to extend the state of alert", said Romanian President Klaus Iohannis from the Cotroceni Palace.
He stressed that in the next phase fewer restrictions would be proposed, yet he noted that "it is not possible to continue without this tool called a state of alert". At the same time, the head of state reminded that there were measures that would remain in place – social distancing, the use of a protective mask and the ban of gatherings.
The President stated that the extension of the state of alert would be discussed at a meeting of the members of the Council of Ministers and would also be raised before the Members of Parliament, who must approve this measure.
"Dear Members of Parliament, be responsible; bear in mind that the virus is not disappearing through a vote in Parliament, but if you support the government, then we can control it effectively and we have proven it. We can effectively control this spread of the epidemic", said Iohannis.
The President estimated that the measures taken so far were the right ones. "Dear Members of Parliament, do not question these measures that have been proven appropriate", Iohannis added.
Klaus Iohannis had a meeting today on measures to address the COVID-19 epidemic with Prime Minister Ludovic Orban, Interior Minister Marcel Vela, Health Minister Nelu Tataru, National Defense Minister Nicolae Ciuca, Minister of Economy, Energy and Business Environment, Virgil Popescu and the Head of the Civil Protection Service, Raed Arafat.
According to Klaus Iohannis, after 15 June shopping malls may reopen, but restaurants and playgrounds would remain closed.
Private events will be allowed with a slightly larger number of participants, in this case 20 people if the events are indoors and 50 people if the private events are held outdoors.
In order to support working parents, who will also have to go to work during the school holidays, it will be possible – not mandatory, but possible – to reopen childcare centers, kindergartens and private nurseries after June 15.
It will also be possible to reopen gyms after June 15, but on the basis of the very strict rules of social distancing that will obviously be imposed by the Ministry of Health.
As the summer season begins, open outdoor pools will reopen according to special hygiene regulations, which will also be available to those interested.
Isolation measures at home will be abolished gradually and depending on the epidemiological data.
However, there will be measures that will be almost permanent, such as social distancing, the use of a mask indoors, the avoidance of gatherings, according to the Romanian President.
Obviously, the government will discuss this issue at a government meeting but, again, the restrictive measures proposed to maintain the state of alert will be of a smaller scale than those currently in force. /ibna