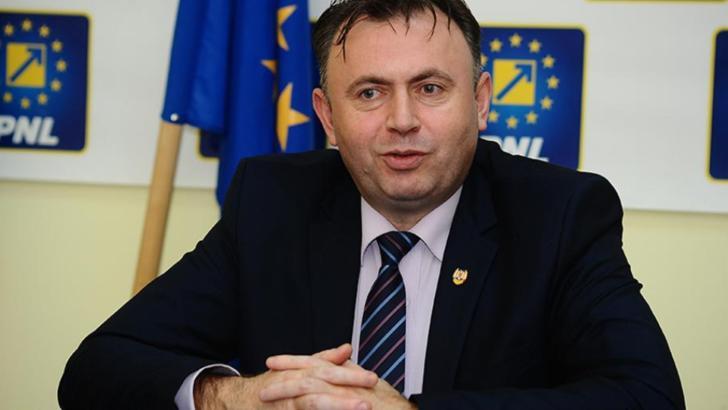 In an interview with Digi 24, Health Minister Nelu Tătaru said a possible second wave of the coronavirus epidemic would not be as intense as the first one. The authorities must be "well prepared", as this second wave will be "different". The minister insisted on precautionary measures to be taken in this direction, including vaccination against seasonal flu and pneumococcus in vulnerable groups, "in order to avoid serious cases of infection".
Tătaru also added that it would be impossible to implement a mandatory vaccination measure in view of an anti-COVID19 vaccine. Authorities could only recommend this potential vaccine.
The Minister insisted that the authorities consider lifting the measure for the mandatory use of the protective mask only when the transmission of the virus to the community will be "almost non-existent" and no new cases of transmission are recorded. However, according to the minister, the "resumption of an almost normal life" could be expected at the end of July-beginning of August, provided that the population respects the precautionary measures.
According to press reports, the Minister of Health announced the intention of the Liberals (PNL) to amend Law 95/2006 on the reform of health after the parliamentary elections to be held this autumn, so that the important hospitals fall under the jurisdiction not of the mayors, but of the Ministry of Health.
In a telephone interview with B1TV, Nelu Tătaru "left open the possibility of extending the state of alert after June 15, due to the continuation of the transmission of the coronavirus in the community and the emergence of new transmission loci.
For his part, head of the Civil Protection Service Raed Arafat confirmed that a "return to the absolute normalcy that existed before the pandemic" could not be foreseen from June 15, even if "the situation is under control now". According to Raed Arafat, in the event that the state of alert is lifted, "other precautionary measures must be adopted".
Opposition parties immediately voiced their concerns to the possible extension of the state of alert.
The interim president of the Social Democratic Party (PSD), Marcel Ciolacu, believes there is no longer a need for an alert, even if the government wanted to extend it because it was the perfect cover for all NLP customers to carry on their business with public money. "After June 15, it is time to end the liberal model of governing a country only through fines, threats and restrictions. Let's end claustrophobia, let's think about how to rejuvenate Romania!" Mr. Ciolacu wrote in an article published on his Facebook page on Monday.
Members of Save Romania (USR) will meet today to decide whether to vote in Parliament in favor of the proposal to extend the state of alert after June 15.
Pro-Romania President Victor Ponta said on Monday that members of his party would vote against extending the state of alert.
For its part, the Alliance of Democrats and Liberals (ALDE) believes that extending the alert would only be in the interests of political leaders and not of the public. In a Facebook post, Călin Popescu Tăriceanu's party stated that it would be a maneuver through which the government would ensure that it remained in power. /ibna