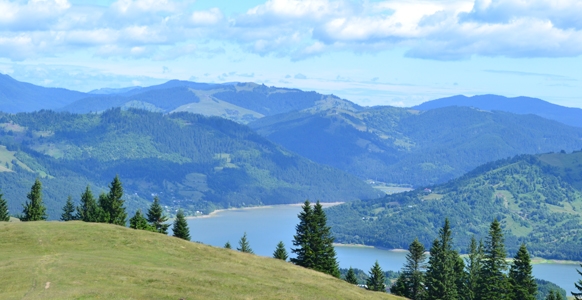 By Daniel Stroe – Bucharest
Romania will open a new uranium exploitation site in the east of the country, the Ministry of Economy announced, amid a heated debate concerning another big scale gold mining project which may be put on hold after huge street protests of environmentalists.
The deposit was discovered near Grinties, a village in the Neamt County, in eastern Romania. Another deposit, the one in Crucea, in the Suceava County, north of Grinties, has been exploited for 30 years now and will be closed in 2015 after being exhausted. A third mine, in Baita, Bihor County, in Western Romania, opened in the 50's by the Soviet Union and which was a major uranium source for Moscow, was closed in 2009.
The total investment in the second uranium exploitation comes to 407 million lei in state funds (about 90 million Euros), of which three quarters concern construction works. Authorities assess an annual exploitation of 124,000 tons over a 108 month long project, despite previously refusing to disclose the uranium production or reserves due to national security concerns.
Romania says the new uranium mine is closely connected to the country's nuclear energy production. Overall, in the world there are 558 new nuclear plants in various stages of construction this is why the uranium demand will increase four times by 2020, the ministry explained.
Romania already has a nuclear plant at Cernavoda where two reactors are active, but two more are planned to be opened. The new uranium mining project may encourage investors to participate in the construction of the two new reactors amid the government's search for foreign funds.
Two foreign companies already involved in the project, Enel and ArcelorMittal, may withdraw their participation after a new EU decision prevents them from further acquiring energy produced at Cernavoda at preferential prices. The government has already announced it drops plan to build a fifth reactor after it failed to attract foreign investors.