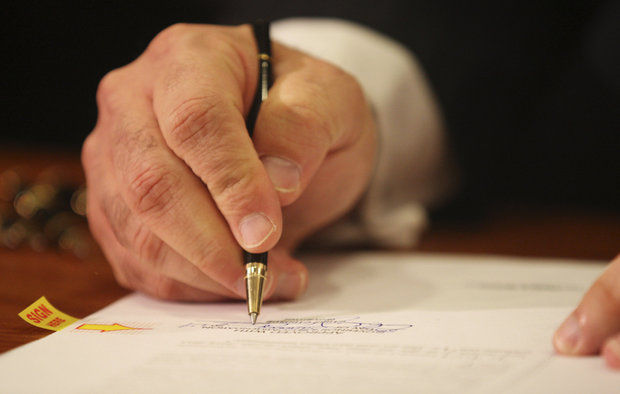 Bucharest, May 28, 2018/ Independent Balkan News Agency
By Daniel Stroe
Romania on Thursday signed an agreement with the United States of America for improving the international tax compliance and the implementation of the FATCA (The US Foreign Account Tax Compliance Act) measures, a document which involves an automatic mutual exchange of information between the two states' tax authorities concerning data transmitted by the two countries' financial institutions, the Public Finances Ministry announced today.
"By sealing this agreement, the legal bilateral framework on the automatic exchange of information in the tax field, will be completed. This approach will lead to the possibility to promote tax cooperation and fight tax evasion practices," the ministry said in a statement.
The text of the accord say incomes cashed in the US by the financial bodies of Romania will not be withhold taxes at source in the USA, and the Romanian financial bodies will not be compelled to withhold taxes upon certain incomes received by US citizens or residents who open financial accounts to such financial institutions.
Moreover, the implementation of the system of transmitting financial information is simplified and the administrative burden of the financial bodies of Romania, that have to carry these swap of information, is cut. On the other side, following the implementation of the provisions of the agreement, the juridical certainty for the financial bodies of Romania will grow, and they will be considered compliant financial institutions on the US territory.
"The financial bodies will communicate the Romanian tax authorities the information mentioned in the agreement, related to the year 2014, after which the first report of the Romanian tax authorities to the US tax authorities will take place in 2015, by September 30," the ministry further explained.
The central provisions included in the draft agreement focus on the persons the tax information report is completed for, namely the US citizens or residents, the partnerships or companies founded in the US. Plus, the text includes definitions in connection with territoriality, financial bodies, financial instruments and reportable accounts.
In preparing the negotiations with the US Treasury through the US Embassy in Bucharest, the Ministry of Finance received counselling from several state and private financial institutions, such as the National Bank of Romania, the Romanian Banks' Association and the Financial Supervisory Authority. A number of 23 of the EU member states have signed similar agreements with the US financial institutions.