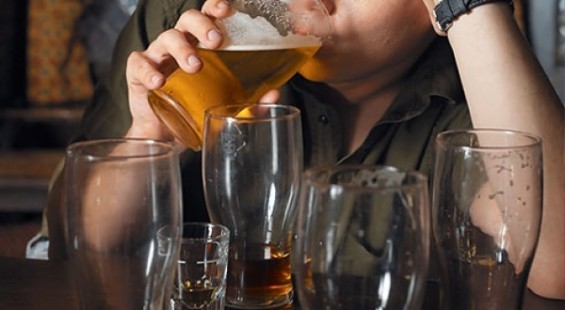 Bucharest, March 11, 2015/ Independent Balkan News Agency
By Daniel Stroe
The Romanian Government has today approved a national council subordinated to the Health Ministry and entrusted with fighting heavy drinking, following worrying statistics concerning alcohol consumption.
The council, which will be led by a state secretary under the direct coordination of the Health Ministry, will come up with policies and actions meant to cut alcohol consumption, in compliance with the priorities of the European Union, World Health Organization and national ones, the Government explained. The European Commission launched an alcohol consumption cutting strategy in 2006.
The state secretary will coordinate an inter-ministerial committee (Ministry of the Interior, Health, Education, Agriculture, Labor, the National Institute of Statistics and the National Audio-visual Council), which will have a decision making role, and a consultative one where the civil society and companies in the field will be represented.
Currently, all the EU member states have national structures which plan policies on cutting heavy drinking, the Romanian Government explained its initiative. The risk of developing 200 diseases is dissociated with the heavy alcohol consumption, experts warn.
A report of the World Health Organization issued last year shows Romania on the 5th position in terms of pure alcohol consumption per capita, following Belarus, Moldova, Lithuania and Russia. Thus, a Romanian drinks 14.4 liter per year, which is 132 % above the world average consumption, while the consumption comes to 17.5 liters in Belarus. Romania is closely followed by Ukraine, Andorra, Hungary, the Czech Republic and Slovakia and Portugal.
Statistics show that about 70,000 Romanians are yearly treated in hospital due to heavy alcohol consumption which costs the state about 25 million Euros. In a different figure, alcohol addicted people need 570,000 days of hospitalization every year.
Due to that, the death rate at people with ages 20 to 60 is three times higher than the average registered in the EU, caused by cirrhosis and heart conditions. Basically, a Romanian consumes a bottle of wine every two days, but consumption of beer and spirits has been increasing over the past years, people in the industry revealed. Statistics also show that more than 29 per cent of the Romanian youth consume alcohol in excess every week, which is more than five glasses per occasion.