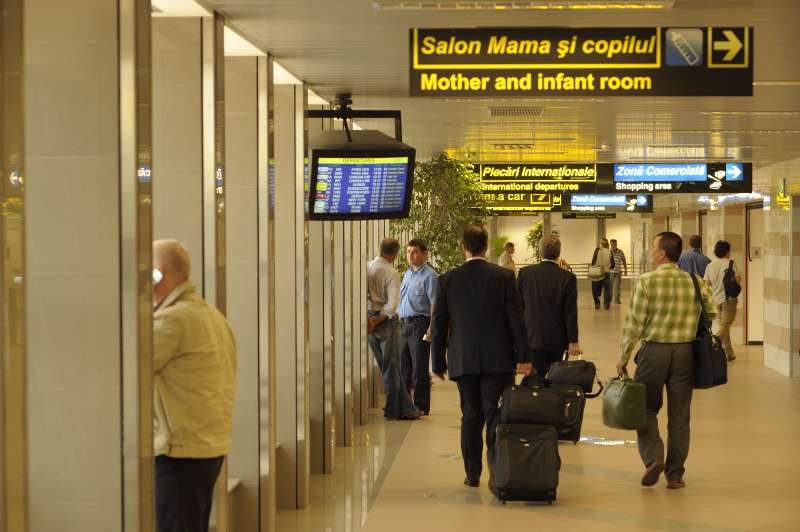 Bucharest, July 9, 2015/ Independent Balkan News Agency
By Daniel Stroe
A national passenger information unit that will take over information from air carriers about passengers of flights that start, stop over or end on Romania's soil will open with the General Border Police Inspectorate, under an ordinance passed by the Government.
According to a press statement of the Government, an ordinance passed at Wednesday's meeting at the initiative of the Interior Ministry (MAI) regarding the use of data from registries of flight passengers in order to prevent and fight terror and related crimes as well as criminal offenses against national security to prevent and eliminate threats against national security.
The passenger information system will allow the relevant national authorities to conduct relevant assessment in terms of potential national security threats to counter them before passengers' arrival.
The total cost for the creation of the unit is 151,506.99 euros, 88.49 per cent of which is European Commission's co-funding.
"It is important for Romania, which has the prospects of entering the Schengen Area with air borders at a first stage, to implement measures and mechanisms to prevent and fight against terror in the current European and world security context," according to Interior Minister Gabriel Oprea.
In 2012, the European Commission issued a call for fundable proposals for the establishment of such national units that later on will allow the establishment of an EU-wide network, which, through interconnection, could allow the member states better capitalization on such information in order to ensure the European Union's internal security.
There are EU member states that have already adopted national legislation for the collection and use of passenger information, including France, Denmark and the UK, and member state currently adopting such legislation.
Romania invested more than one billion Euros in securing its borders amid efforts to join the Schengen space. But despite meeting all the technical criteria, both Romania and Bulgaria have not been admitted due to what some Western countries cite corruption as the main impediment. Some officials, such as Wolfgang Bosbach, head of the home affairs committee of the German Parliament's lower house – Bundestag, warned Romania will not join Schengen in 2015.
"Romania's complete Europeanization is a central objective of my office which means a continuation of the European integration process through accession to the Schengen area and adoption of the Euro single currency. Romania's place is in the Schengen area as a member state with equal and full rights. We fully fulfill the accession criteria, any doubts on this level are strictly related to political reasons", Romanian President Klaus Iohannis told the foreign ambassadors early this year.