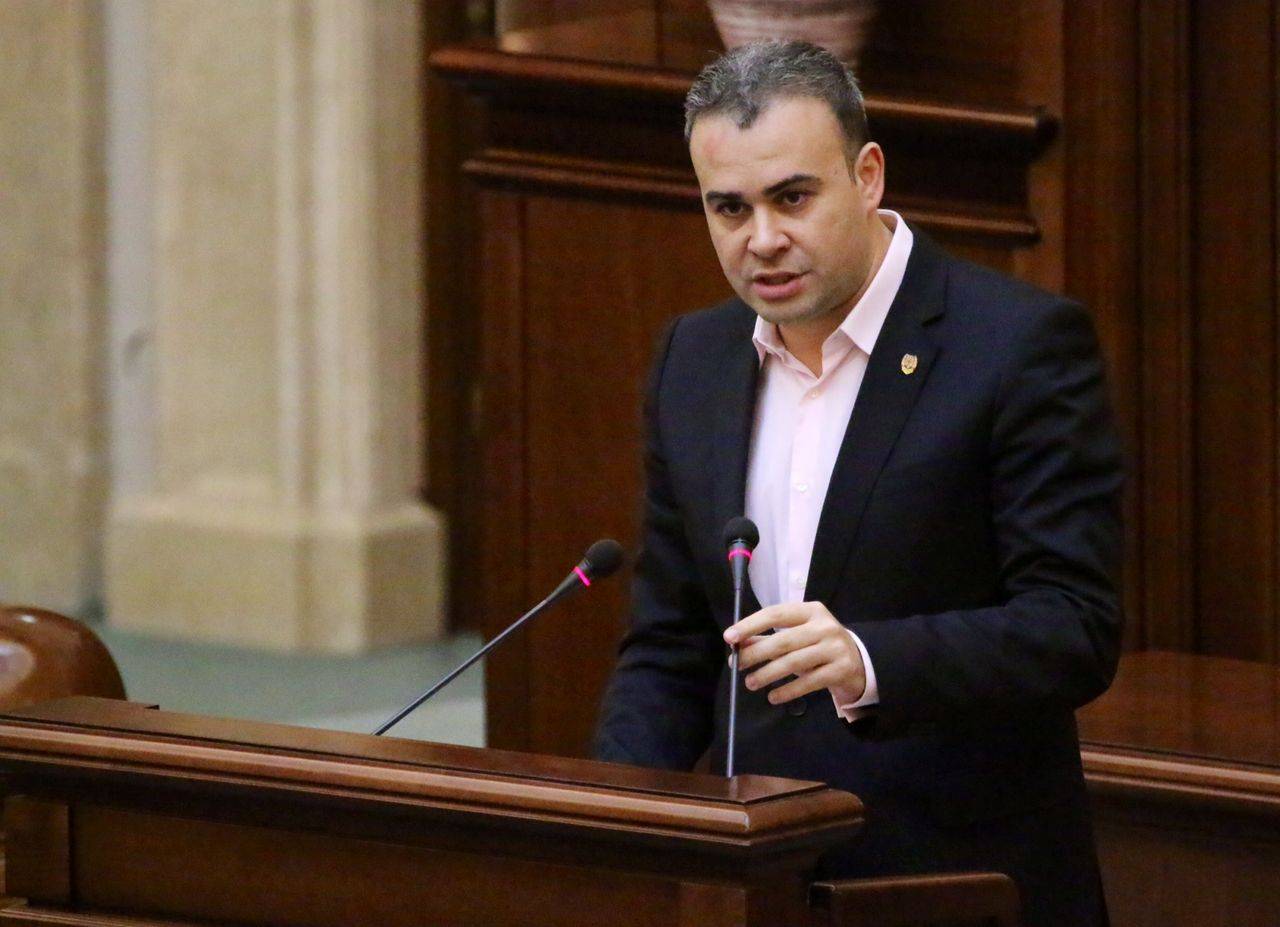 Bucharest, March 5, 2015/ Independent Balkan News Agency
By Daniel Stroe
Romania is determined to surpass the average GDP per capita in the European Union in at most 10 to 12 years while eyeing the most relaxed tax policy in the communitarian bloc by 2019, Finance minister Darius Valcov said today at a public event.
"We have a company named Romania which for the past 25 years has had it all except a vision and a strategy. It is for the first time when this company comes with a vision and a strategy and says where it is heading. We want to get, in at most 10-12 years, to exceed the average GDP per capita in the European Union. We want to get, by 2019, to have the most relaxed tax policy in the European Union. A Fiscal Code and a Fiscal procedure code don't suffice to change all this system we have been living in for 25 years" Valcov highlighted.
He added progressive taxation was out of question for the next two years simply because the state financial agency cannot apply it from a data base standpoint. "What can we do? We have to move with the flat tax. It is very important to understand that today almost one million persons work in Romania without legal documents and one of the main objectives of the new Fiscal Code is to bring to light many of these jobs", the minister explained.
To relax the fiscal legislation, the Government will inject 8 billion Euros into the economy. "There has to be a starting point and this is the 8 billion Euros plan we intend to put into the economy between 2015 and 2020. We will place the stress on the period between 2015 and the sencond half of 2016 when we have fiscal emasures with a gross impact of 16 billion lei (about 4 billion Euros). In the following years – 2017, 2018 and 2019, the net impact comes to 33.2 billion lei (about 8 billion Euros)", he further said.
Most of the money generated by fiscal relaxing measures will go to cover the financial gap triggered by  the planned VAT cut. "This money will be first channeled to cutting back the VAT, this year the latest, down from 24 to 20 per cent, in general, and to 9 % for meat, fruits and vegetables", he added.
Romania is set to have a 2.7 % economic growth this year, according to the latest prognosis of the European Commission, up from the previous 2.4 per cent estimation. But overall, the country, along Bulgaria, lags behind the other EU member states in terms of standard of living, following 25 years of transition from communism which has been largely marred by corruption and chaotic politics.