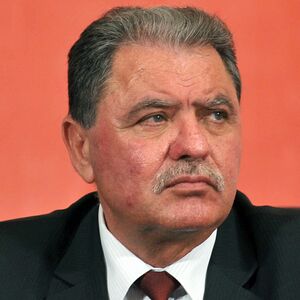 Bucharest, February 5, 2015/ Independent Balkan News Agency
By Daniel Stroe
A court has today sentenced Constantin Nicolescu (photo), former head of the Arges County Council, to 7 years and 8 months in prison, making him the first of what the local media calls "local barons" to get a prison term in a corruption case.
"Local barons" are the local elected officials, such as mayors or president of county councils, who pulls the strings in the territory and have often exerted their influence to determine governmental policies. Their main leverage is the control of local branches of central institutions which turn them into vital instruments in electoral campaigns, being able to influence masses of people or, in some cases, even directly getting involved in the electoral process.
Nicolescu, a social-democrat, was charged in the so-called file "Zeus" 1 with diverting about 900,000 EU funds using fake documents. On papers, the money was used to refurbish four schools in the Arges County and the contract was given to the construction company Zeus SA (hence the name of the file) owned by someone close to the ruling social-democrat party (PSD).
Schools were renovated after being destroyed by floods, but in reality none of them was affected. A false report of the country's emergency situations department was used to draw EU funds. The former head of the Arges County Council was also charged with taking a 60,000 Euros bribe from a businessman, Cornel Penescu, owner of a local football team, himself sentenced to five years in prison in the so-called "Bribe for referees" case.
In January 2011, Nicolescu was arrested, but was soon hospitalized due to heart problems and later operated. Two years later, his case was transferred to the Bucharest Court. A year ago, Nicolescu, a three time head of the Arges County Council was removed from office by order of the prefect following a final verdict given in a different case in which the "local baron" was charged with conflict of interests.
The decision came after a final verdict passed on 11 February 2014 by the High Court of Justice and Cassation which found Nicolescu in conflict of interests, following a complaint lodged by the National Integrity Agency (ANI), the independent body which checks Romanian officials' assets. The court found Nicolescu incompatible with the office he had held for three terms now after he signed, as head of the country council, of 14 contracts, amounting to 252,000 Euros, with various companies where he or his wife was a major stakeholder. The law bans heads of county councils from closing deals with companies where their family or relatives up to the fourth degree are involved.
Nicolescu and his accomplices will have to pay the Romania state damages amounting to more than 1 million Euros. He will be banned from exerting certain civil rights for a period of five years after serving his prison term.