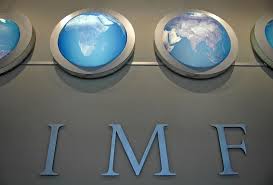 By Daniel Stroe – Bucharest
Romania has successfully concluded its international loan agreements and seeks another two year long preventive arrangement, the Romanian President Traian Basescu said in a joint press conference with the visiting director of the International Monetary Fund (IMF), Christine Lagarde.
"We have managed to finalize the second agreement with IMF. Let's be honest, there have been several problems, but it has come to an end with everyone's good will. Now we have to start a new one" Basescu said.
He went on to explain the circumstances of a third agreement. "First, as a country that signed the Fiscal Treaty (of the EU), we have to meet the obligations stipulated in this treaty, from the IMF's point of view. Secondly, Romania is on the right track as concerns the economic macro-stability, but this process is not consolidated yet and we have to work hard to maintain the macro-economic stability. If we look at the figures, we can easily see that by a few populist measures we can easily destabilize Romania. And there is a tendency in this regard now" he added.
Basescu also highlighted that the reform of the health system and the restructuring of the state companies which are not economically competitive should be the Romanian government's priorities. "Early 2000, the health system budget came to a billion lei (about 225 million Euros). Now it comes up to five billion (1.1 billion Euros), but the medical assistance has declined in terms of quality. Something has happened with the money introduced in the system. We need to closely analyze this sector" he said.
The president also encouraged banks to grant loans to small and medium enterprises, especially in agriculture where he said local production is not sufficiently supported.
Speaking in a conference titled "Eastern Europe and Romania. The road ahead", Christine Lagarde praised Romania's "courage and determination" to pass austerity measures in times of crisis. "We should not forget how much progress Romania has made over the past 20 years. Until 2007, Eastern Europe has developed faster than the other emergent countries, excepting China and India. For 2013 we expect only two countries in this region – Croatia and Slovenia – to still be in recession compared to eight countries in 2012" the head of the IMF said.
She highlighted the standard of living in Eastern Europe has very much increased over the past two decades, from a GDP per capita of 3.000 USD in 1993 to 10.000 USD today. Speaking about Romania, she underlined the country has significant economic advantages, such as the human capital, valuable energy resources which are not for now exploited and European funds which are not yet attracted to the full extent.