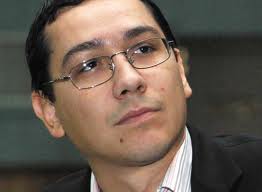 By Daniel Stroe – Bucharest
Big infrastructure, energy and telecommunications project await Chinese investments, PM Victor Ponta said today, during his official visit to China, part of an economic-based tour which also took him to countries in Central Asia.
Ponta said his visit to China is meant to represent a signal and a political impulse to Chinese investors. "There are infrastructure projects which also concern building highways, the Siret-Baragan Canal, the Constanta port, investments in energy and telecommunications about which Chinese companies have been informed about through the Chinese embassy in Bucharest or the ministers that joined me and now, as a prime-minister, I am also giving the political impulse they (the investors) are generally waiting for. They are used to investing in a country which they also have a good political relation with" Ponta said as quoted by the Romanian state television.
He also noted China has an economic system in which administration plays an important role and highlighted that a country whose prime-minister is received by the Chinese PM and president alike is a country which can be considered China's partner. Receiving a representative of Romania within months since the new Chinese administration took over is an extremely positive message, Ponta added.
Ponta underlined his agenda in China includes meeting with leaders of two world telecommunication giants – Huawei and ZTE – which already invested in Romania, but which are planning on expanding them.
He also pointed out, during a meeting with representatives of China Nuclear Electric, that Romania is willing to cede the majority shares for the construction of the third and fourth reactor at Romania's single nuclear power plant in Cernavoda. "I can say it directly: any company, not only Chinese or European, would have the same conditions for which we are willing to cede the majority of shares. When we ask them to come and bring money and construction technology we cannot pretend we want to remain the master" Ponta said, admitting it is hard to find investments in large energy projects in Europe.
A delegation of China Nuclear Electric will visit Romania this month and head to Cernavoda for a field trip where further talks will be held.
Accompanying the PM, Romanian Energy minister, Constantin Nita, said the Chinese companies have also been presented other big projects in Romania, such as the Tarnita-Lapustesti hydro-power plant, which requires investments of more than one billion Euros, the Nicopole and Macin hydro-power plants, the Mintia thermo-power plant, the Rovinari mining complex and the submarine cable connecting Romania and Turkey.
The Romanian PM, who arrived in China on Sunday, visited the cities of Shenzhen and Hong Kong and is meeting the Chinese PM and President in Beijing today.