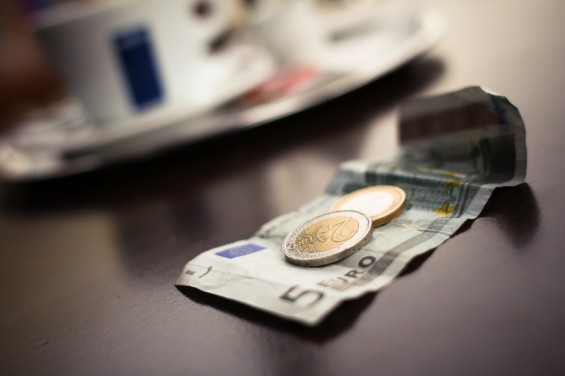 Bucharest, May 15, 2015/ Independent Balkan News Agency
By Daniel Store
Romanian fiscal authorities canceled a controversial tip taxation plan on Friday afternoon, Public Finances minister Eugen Teodorovici announced in a statement at the ministry's headquarters, amid a flaring debate on how tax inspectors will literally collect it and without solid answers from the Government.
"Today, I had a talk with all of those representing the hotels, restaurants market, and the taxi companies as regards the tip. This idea has started from a demand by those in the market ever since 2012, when this thing was wanted in order to solve that situation when the control was coming and was identifying in the cashes additional sums of money as compared to the official cashing. This was the reason why the tip was regulated", Teodorovici said, as quoted by state news wire Agerpres.
"Today, we have decided together, after a very constructive talk that this should be removed from the Ordinance which is regulating the tip in order to avoid the unpleasant situations in enforcing it, because all the situations encountered day by day could not be regulated. It was a joint decision, it was a demand on their behalf to remove this tip from the legal provision. It is removed for good," he further highlighted.
The Public Finances minister today met with the representatives of the HoReCa (hotels, restaurants, catering) industry, including the home delivery sector, and also with the representatives of the employers' organizations and of the trade unions with the taxi services' organizations, who he spoke to on the sidelines of the provisions referring to the tip taxation.
The Governmental Emergency Ordinance that defines the tip and sets the condition for the tip highlighted on the tax receipt was published on April 28 in the Official Journal.
Last month, Teodorovici maintained that the employee, such as a waiter or a taxi driver, has the obligation to register the amounts of money he has in a separate register kept by the employer. "In case amounts of money are identified in the possession of the employee, a fine will be charged," the Finance Minister said, however, pointing out that in case an employee hides money "the state fiscal administration cannot force him/her" to show these amounts.
The tip taxing initiative came up after many hoteliers and restaurants argued supplementary amounts of money tax inspector found and which the employers could not justify came from tips, he also explained. But nation-wide fiscal checks done over the 1 May mini-holiday showed it is almost impossible to tax tips since inspectors have no authority to body search waiters or bar tenders and this task would only make their work more difficult.