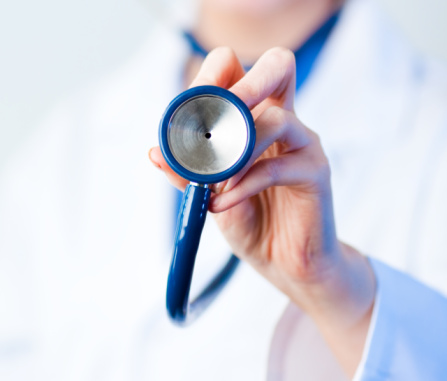 By Daniel Stroe – Bucharest
The Romanian Ministry of Finance has warned that the decision to cut back health insurance contributions (CAS) by 5 points beginning this fall would lead to a negative impact on state budget of about 4.4 billion lei each year (about 1 billion Euros) which the central authorities will have to cover through alternative means.
For this year alone, the budget gap expected is 850 million lei (193 million Euros), a document issued by the ministry also says. But the negative impact for 2014 is going to be compensated by income generated by supplementary construction taxes which is expected to rise to 1449 million lei (329 million Euros).
The Romanian Government led by Victor Ponta decided to cut back the health insurance contributions by 5 percentage points as of October, one month before the presidential elections in which Ponta is expected to run. The measure was announced with the support of the International Monetary Fund. Announcing the "reasonable and sustainable" measure, Ponta said the cut back of CAS would not generate any budget deficit.
"I believe the CAS reduction by 5 percentage points has to be applied as of this very year and we can afford that. We can in a reasonable and sustainable manner to forward the Parliament to draft law on cutting back CAS by 5 percentage points over the last trimester because in this way we won't have to increase any taxes. We have the capacity to cover the negative impact by lower expenses and higher collection" Ponta said a few days ago.
Romania has committed during talks with the international creditors not to exceed a budget deficit of 2.2 per cent this year. But analysts say the CAS cut will be hard to carry out unless the government improves the taxes collecting system since over the first trimester of 2014 the taxes collection fell short of 1 billion lei. But the government says it would reform this taxes collecting system and is expected to work at full capacity as of 2015.
Still, the need for a relaxation of the labor fiscal burden was felt since "Romania is facing a lower rate of legal participation in the labor market and the labor high costs for employers also determine a lower demand for labor force", the Ministry of Finance said in its document.
According to Eurostat, 7 per cent of Romanians admitted they work illegally and get their pay in envelops, more than half the 3 per cent average in the EU. Thus, the CAS cut back is expected to create new jobs by stimulating the business environment and reduce the illegal labor phenomenon and increase at the same time of the number of tax payers.