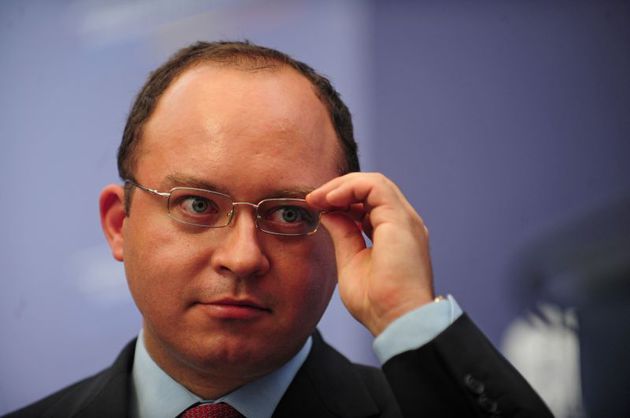 Romanian Foreign Minister Bogdan Aurescu commented on Romania's relations with Russia and Hungary as part of a webinar organized by the US Center for European Policy Analysis (CEPA) on security in the Black Sea region.
Romania does not claim that Russia is an "enemy state", but points to the behavior of this country "which has been aggressive in recent years", said Romanian Foreign Minister Bogdan Aurescu.
"This is not a sudden change, it's not a radical change, that's for sure. If we follow Romania's policy as a NATO member and as a strategic partner of the United States in the region, in the eastern wing, in the Black Sea, we can see that our defense strategy for the country, that is, the text recently presented for approval in the Romanian parliament, is in line with Romania's previous defense strategies, and it is not uncommon for Russia's behavior in the region to be at the center of discussions. It is not just a Romanian analysis, it is part of our analysis in NATO, in the EU, and it is a common decision of the allies to note that Russia's actions in the Black Sea region are dangerous", Aurescu explained according to Agerpres.
The foreign minister went on to add that he had informed his Hungarian counterpart Peter Szijjarto during their recent meeting in Bucharest that "different approaches to history" should not affect bilateral relations. "That was my main message – do not let those reasons harm our bilateral relations, because the past belongs to the past; we need to focus on the future, to develop our strategic partnership, and that is what we want in Romania. We have been strategic partners since 2002, we have a stable trade, we have a lot in common in the region and we want to develop this relationship in a positive way", Minister Aurescu stressed.
Also on Friday, Hungarian Foreign Minister Peter Szijjarto took to Facebook to call President Klaus an "extremist anti-Hungarian politician", just hours after President Iohannis announced that he had appealed to the Constitutional Court over the law which provided for the opening of a border station with Hungary. In his appeal to the CCR, the President pointed to the fact that the law violates the constitutional provisions on the principle of separation of powers in the state. On the matter, the Romanian Foreign Minister responded that the words of the Hungarian Minister were "unacceptable and lacked respect". /ibna