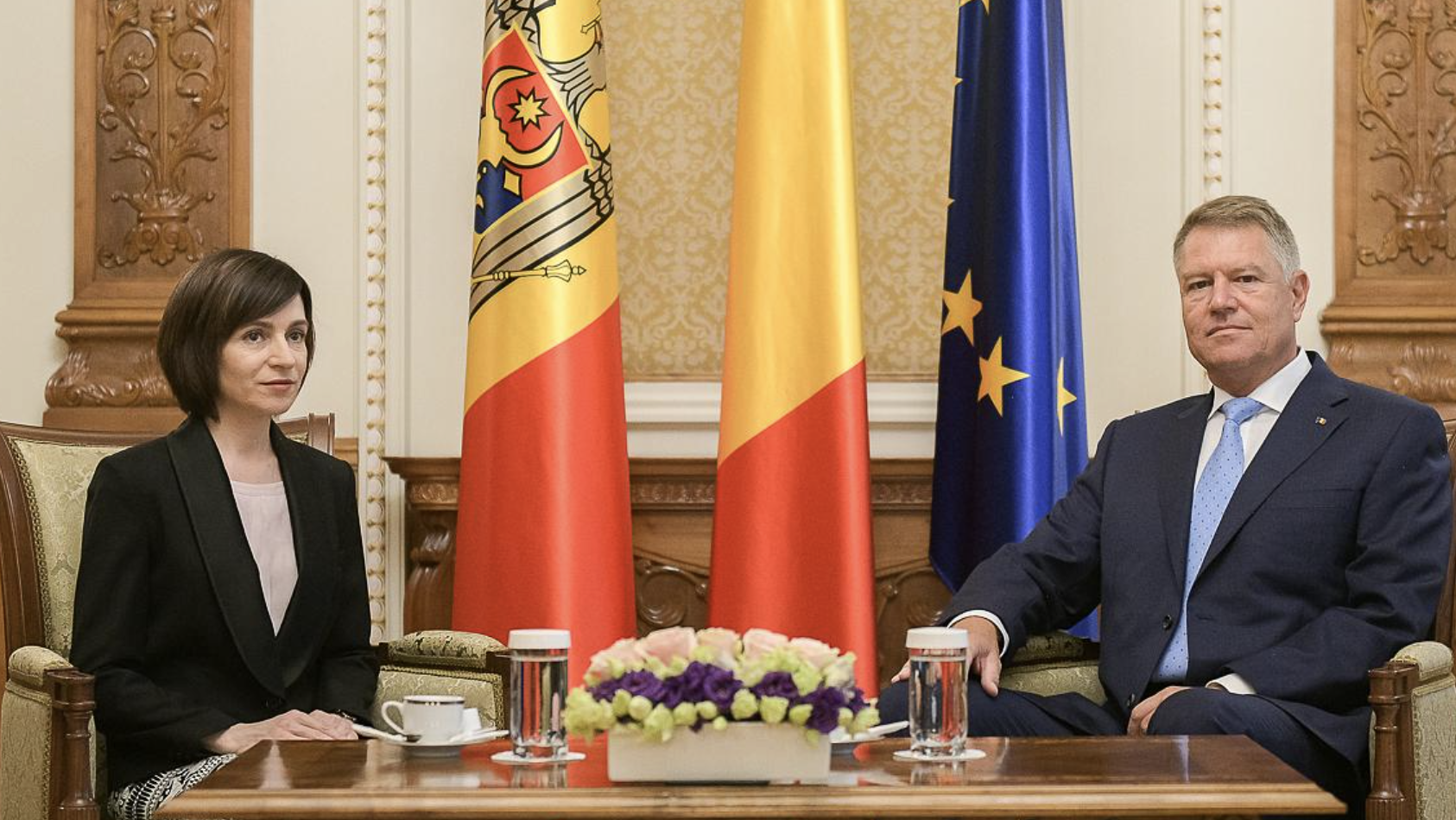 Romanian President Klaus Iohannis, during yesterday's meeting in Cotroceni with the President of the Republic of Romania, Maia Sandu, conveyed the message that Romania remains the main partner of the citizens of the Republic of Moldova and in this sense continues to make a steady contribution to the management of the COVID-19 pandemic.
A press release issued by the Romanian Presidency states that the two Heads of State analyzed the implementation of the projects agreed upon during the Romanian President's visit to Chisinau on 29 December 2020, noting that this year Bucharest has donated COVID-19 protection equipment to the Republic of Moldova worth € 2.3 million, as well as more than 200,000 vaccines.
The next stage will be the donation of 6,000 tons of diesel to Moldovan farmers.
Klaus Iohannis assured Sandu of his country's full support for the reform agenda it is promoting, in the spirit of the Strategic Partnership and the privileged relations between the two countries. He also assured her that his country will support Moldova on its European path. Sandu thanked Romania for its support and stressed that this process will continue.
The two Presidents agreed to continue the bilateral dialogue at high level, especially in projects of strategic importance in the fields of energy, transport, education and health. The main goal of this cooperation remains the safeguarding of the sustainable development of the Republic of Moldova and its irreversible connection with the European area, the statement adds.
A meeting between Moldovan President Maia Sandu and the President of the Romanian Senate, Anca Dragu, on political and economic issues, as well as on issues related to human trafficking and domestic violence.
"Maia Sandu has the full support of Romania for the continuation of the pro-European course she kickstarted in her country. We remain the main partner of the Republic of Moldova," said Anca Dragu.
A press release by the Romanian Senate underlines that the two officials noted the excellent relations between the two peoples and states, in the spirit of democratic values ​​and mutual respect.
Romanian Prime Minister Florin Cîţu also had a meeting with the Moldovan President, during which the conditions were examined under which Romanian citizens of the Republic of Moldova can be immunized against COVID-19 in vaccination centers in Romania, regardless of whether or not they reside in the country.
A message from Mr. Ciţu on the Romanian Government's Facebook page states that Romania has supported the health system and the citizens of the Republic of Moldova by donating vaccines and medical supplies, and will continue to do so. He stressed that Romania remains the most important partner of the Republic of Moldova and its citizens. /ibna