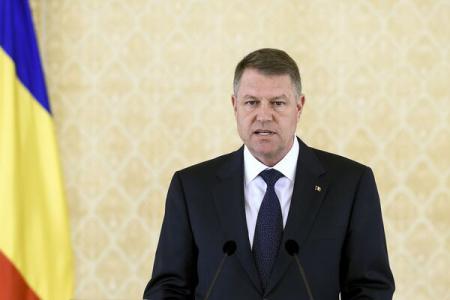 Bucharest, April 24, 2015/ Independent Balkan News Agency
By Daniel Stroe
Romania could send upon request experts to Frontex, the European Union agency that manages the cooperation between national border guards, President Klaus Iohannis said late last night, speaking to the media after the extraordinary meeting of the European Council, pointing out solidarity was needed with the states around the Mediterranean Sea facing immigration problems.
In his intervention during the summit, the Romanian leader stressed the need for solidarity "with the countries that carry most of the burden, namely the Mediterranean ones". Iohannis reminded the last weekend's tragedy, when a ship full of immigrants sunk in the Mediterranean Sea and nearly 1,000 people died, days after another similar incident where 400 lives were lost; it was the main topic of the Council, he added.
The President underlined he was in favor of increasing Frontex's budget and mentioned that Romania was already seriously involved in the agency, but could send more experts if required.
According to him, medium and long-term solutions to illegal migration require working on its cause, namely the poverty in Africa.
"I have underlined the extreme importance of discussing this matter with the African and Arab countries, to find the best solutions," Iohannis said, as quoted by Agerpres, the Romanian state news wire.
He went on to announce that several hours of talks in the European Council produced a public document focused on strengthening the border control in the Black Sea, on fighting the human trafficking, on preventing the illegal migration flows, and on strengthening the solidarity and responsibility within the EU.
The Council also addressed ongoing actions and ways to extend and improve them, but there was no mention of a mission in the Mediterranean.
In the President's opinion, offering asylum is a very sensitive issue, as there is no specific European legislation; voluntary actions of member states are necessary to find ways of relocating and re-settling immigrants entering the European Union through many routes.
Romania has become a gateway to Europe for illegal immigrants who want to reach European soil by boats from Turkey via Black Sea. The Romanian Coast Guard has been intercepting more and more boats, but many say the rise in illegal immigration could shelve hopes for Bucharest and Sofia to join the Schengen space, especially amid calls from the West for the Schengen Treaty to be amended and allow for reintroduction of more severe border checks. Speaking at a joint session of the Romanian-Bulgarian Gov.'s, PM Victor Ponta reiterated the need for the two countries to join Schengen in tandem and not separately.