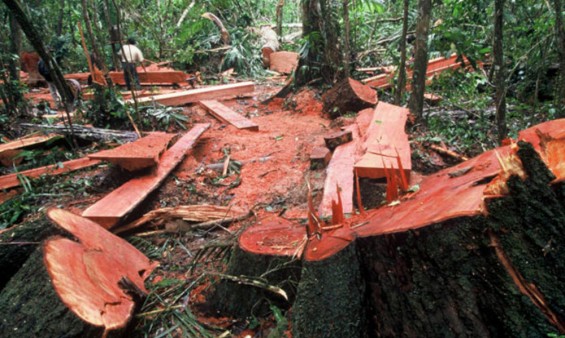 Bucharest, May 19, 2015/ Independent Balkan News Agency
By Daniel Stroe
President Klaus Iohannis last night said that the agenda of the next meeting of the Supreme Council for National Defence (CSAT) has been completed after talks with Prime Minister Victor Ponta and it will include an analysis of illegal deforestation, amid an ongoing debate on foreign lobbying in the national forestry industry.
"Things have developed in the meantime and I am determined to have the matter discussed by CSAT. I had a conversation with the Prime Minister last week for the agenda of the CSAT meeting in terms of legal procedures. We have completed the agenda of the next CSAT meeting and it includes an analysis in this area. We are waiting for documents from all the relevant organizations to get a picture of illegal deforestation," Iohannis told journalists at the Cotroceni, the Presidential Palace.
At the same time, Prime Minister Victor Ponta announced having informed Speaker of the Chamber of Deputies and Senate Chairman about the need for the passage either of an emergency ordinance or of a draft law to ban exportation of unprocessed wood. According to Ponta, if the draft law version is picked, the draft will be urgently debated in Parliament.
"I have informed the chairs of the two chambers (…) about the fact that on Wednesday we want to pass legislation to temporarily ban unprocessed wood — an emergency ordinance, if not, in the worst-case scenario a draft law for urgent debate. If the opinion is for a draft law instead of an emergency ordinance, most certainly so, then we will have to take measures to allow the draft to pass through the Senate in one week and through the Chamber of Deputies in another week; even if the National Liberal Party (PNL) opposed it, we will mobilize ourselves to get legislation that bans exportation of unprocessed wood," Ponta said after a meeting of the ruling coalition.
He added that the meeting of the ruling coalition reiterated the wish for continual support for concrete projects, especially economic ones.
Thousands took to the street on Sunday in Bucharest to protest illegal deforestation and amendments being brought to the Forestry Code which allow, for instance, owners of woods below 10 hectares to do whatever they please with the trees, without any authorization being required. The changes also exempts the state from its obligation to reforest surfaces where all the trees have been cut down.
According to a 2013 report by Romania's Court of Accounts, about 366,000 hectares of forest have been illegally cleared over the past two decades, with damage amounting to more than 5 billion Euros. Another report by Greenpeace says more than 3 hectares of woods are cleared every hour, with reforestation costs going up to 3 million Euros for 700 hectares. Romania is said to have about 6 million hectares of forests.