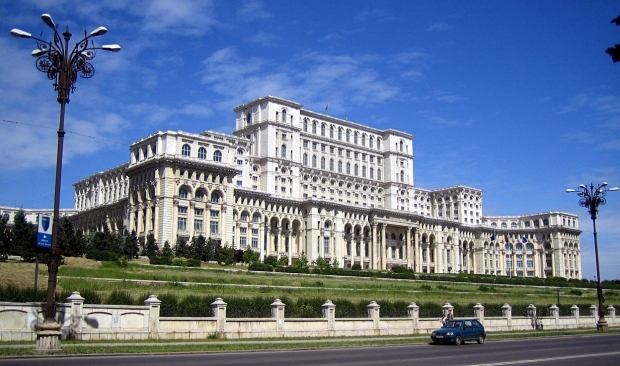 Interim leader of the Social Democratic Party Marcel Ciolacu announced yesterday that the PSD MPs had filed a motion of censure against "the most destructive government Romania has had in 30 years". According to the document titled "The PNL Government – From the Coronavirus pandemic to the bribery pandemic", the executive officials allegedly violated all the rules imposed on the citizens during the states of emergency and alert.
Mr. Ciolacu called on all parties to show responsibility and vote in favor of the proposal, because "Romania needs a responsible government". He said negotiations had begun "with all political forces except the PNL and the PMP". As he said, Senator Eugen Teodorovici is the only member of the Social Democratic Party who has not signed the motion of censure against the government.
The Prime Minister reacted by stating that the approach of the Social Democrats is irresponsible. Mr. Orban confirmed that he would consider the possibility of the PNL appealing to the Constitutional Court, as a motion of censure could not be tabled during the parliamentary recess.
The USR also accused the PSD of "criminal" irresponsibility, with the political crisis shortly before the election being the "last thing" Romania needed. The party announced it would vote against the motion of censure.
Pro România party leader Victor Ponta, during an appearance on a television station on Sunday, said that he did not believe the motion of censure would succeed if the UDMR did not vote for it. As Adevarul newspaper reports, analyses show that, if the PSD, the ALDE and Pro Romania try to garner votes from independent or ethnic minorities, the opposition could rely on 240 votes, more than enough to exceed the required limit of 233 for the expulsion of the government.
The motion of censure against the government will be read on Thursday, at 12 noon in the plenary session of the two Houses, namely the House of Representatives and the Senate. The vote will most likely take place in September.
Scenarios after the motion of censure
Interim PSD chairman Marcel Ciolacu has said he remains in favor of a national unity government and that his party has a candidate for the prime ministry if the motion of censure against the government is approved by parliament. The person-in question is said to be "not a member of the PSD". According to sources in the România libera newspaper, this could refer to sociologist Vasile Dâncu, interim chairman of the PSD National Council, former MEP, former Deputy Prime Minister and Minister for Regional Development in the government of Dacian Ciolos. The information was subsequently refuted by Marcel Ciolacu. /ibna