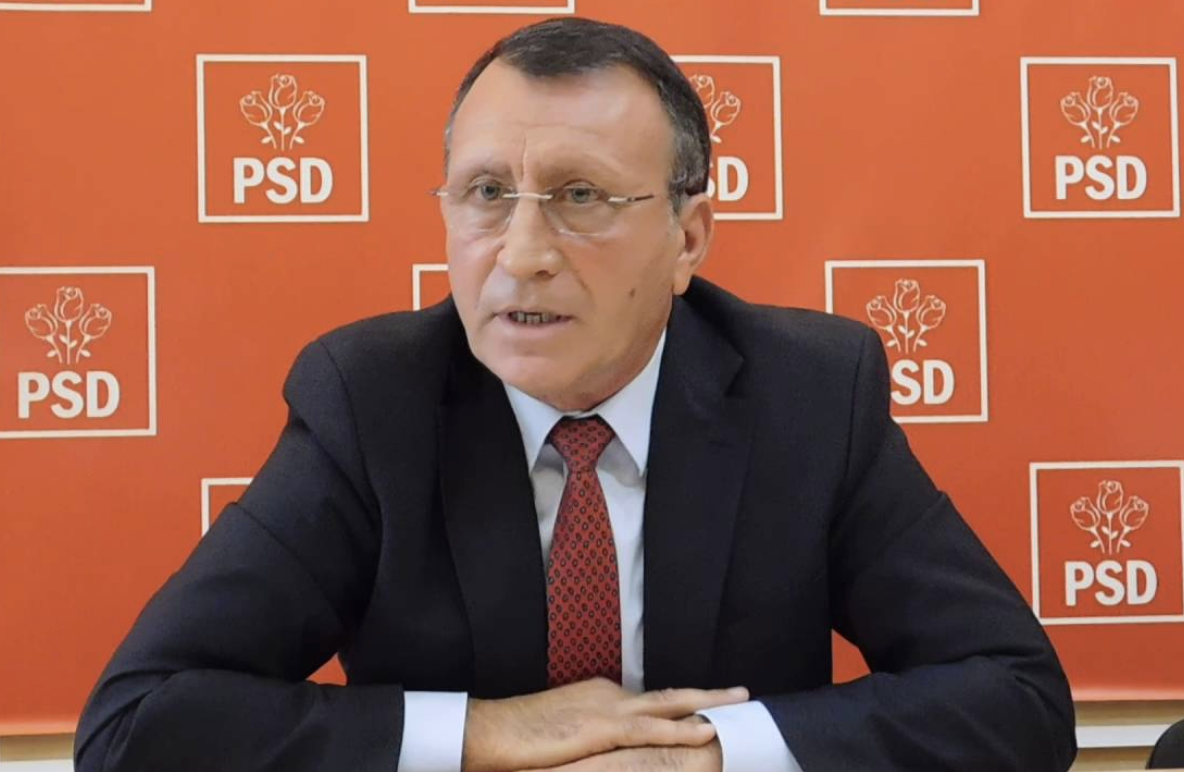 The PSD leadership decided at its meeting today that the Social Democrats should vote against the Ciucă government. The PSD also decided not to propose a Prime Minister, sources told news.ro.
Earlier, the g4media.ro website had reported, citing PSD sources, that the party was considering proposing Marcel Ciolacu as Prime Minister if the Ciucă government did not receive the approval of Parliament on Wednesday.
PSD General Secretary Paul Stanescu stressed in an official statement that now that Romania is going through a crisis, it can only have a stable government backed by a transparent majority or resort to early elections, which will lead to the stabilisation of the political scene.
"It is absurd to seek a government without political power at a critical moment. But it seems that the Liberals are no longer using logic," he added. He also accused President Klaus Iohannis of having a "sick desire for power", News.ro reported.
Paul Stănescu also said that "throughout this period of crisis, which again they caused, the Liberals have shown an unacceptable political immaturity." "I don't think that anyone expected, at such a time, that they would behave as if governing was their favourite game. Or to show that they would not allow anyone to take it away from them, even if they destroyed it. They are holding on to the power they no longer have with tooth and nail. They have shared ministerial posts in a government that cannot exist, that has no chance of passing (through Parliament). They pounced on all parties and behaved as if they were the chosen ones of the nation, when in fact they turned into a cruel punishment for Romanians. They did not show any responsibility. They did not understand the gravity of the moment. Their 'bone' became more important than any life lost due to the deteriorating health situation," the PSD General Secretary stressed.
Former PNL president and former Prime Minister Ludovic Orban again harshly criticized his former party colleagues, while referring to President Klaus Iohannis, he said that "he has completely 'lost it', as if he forgot that he is president and behaves like a foreign tourist in Romania." About the transitional Prime Minister Florin Cîţu, he said that "he no longer lives in our daily life".
Orban estimates that Klaus Iohannis will not complete his term because he will be dismissed from Parliament. Speaking last night, on Realitatea Plus, Ludovic Orban reiterated that Klaus Iohannis caused the current crisis and that he decided not to reconstitute the coalition with the USR, Adevărul writes.
Orban also said, according to Mediafax, that in case the issue of the president's suspension from office is raised, he will engage "with all his forces" in the referendum on the issue. "As I have a share of responsibility for the re-election of Iohannis as president in 2019, I will engage with all my forces," he said. "I obviously supported President Iohannis and worked with President Iohannis. President Iohannis has an attitude that has nothing to do with the attitude he had while I was his partner," he added.
Asked if he would leave the party and form another political party, Orban replied. "Depending on the developments, I will take the decisions that are imposed in due course. That means in two or three weeks at the most," he clarified.
Early in the afternoon, AUR co-chair George Simion announced that he started collecting parliamentary signatures for the suspension of President Klaus Iohannis from office. In order to start the process, AUR needs to collect the signatures of at least 1/3 of the parliamentarians. Simion announced that already, MPs from the PNL have also signed, presumably referring to the MPs who followed Ludovic Orban.
MP Antonel Tanase announced today that he is resigning from the PNL Parliamentary Group and will act as an unaffiliated member. Antonel Tănase, SG of the government in 2020 is considered Ludovic Orban's right-hand man and is the 13th PNL MP to go independent after Florin Cîțu was elected to the presidency with the support of Klaus Iohannis./ibna