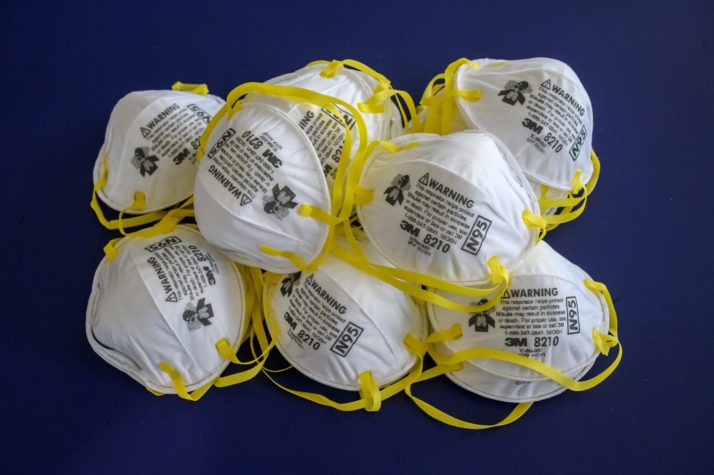 The Romanian government intends to exploit the country's capabilities to produce the equipment and materials needed to combat the spread of coronavirus, according to Prime Minister Ludovic Orban.
"Today we had a meeting with the President of Romania at the Cotroceni Presidential Palace. The main topic of discussion was to support initiatives to produce the materials, equipment, devices, substances needed to combat the coronavirus epidemic. (…) There are opportunities, there are human resources, there are machinery that we can be introduced into the Romanian manufacturing industry, and produce as much of this equipment as possible so that we are no longer dependent, especially in a situation like today worldwide, in a fierce competition for every producer, and thus the ability to at least secure our own needs from our own production", said Ludovic Orban at a government meeting.
In addition, the Minister of Energy and Business Environment Virgil Popescu announced that production of protective masks with a production capacity of 150 thousand masks per day has started at a factory in Maramures, and "from April 15 we will have 500 thousand masks per day for the population and 150 thousands of masks a day, for hospitals (…) and, at the same time, they also produce 1,000 protective suits a day, for hospital needs, for doctors, nurses, injured carriers, who are at the forefront".
At the same time, he specified that the same production capabilities would be taken over by ROMARM, Romania's state-owned defence company and Romania's leading supplier of defence technology and services, with the company owning 15 plants and a research institute. This will secure the strategic reserve by producing the same amount of material – "500,000 masks for the population and 150,000 for hospitals", and a manufacturer from Galatsi will produce 150,000 masks daily from April 15″, Virgil Popescu added.
President Klaus Iohannis urged Romanian businessmen to give ideas to the government regarding the production of materials that help prevent and combat the new coronavirus. "I address our businessmen: act proactively bring your ideas to the government because we are interested in promoting Romanian goods especially at this time. This is a great opportunity for the Romanian business environment. We need these materials, we have this opportunity", Iohannis said from the Presidential Palace./ibna