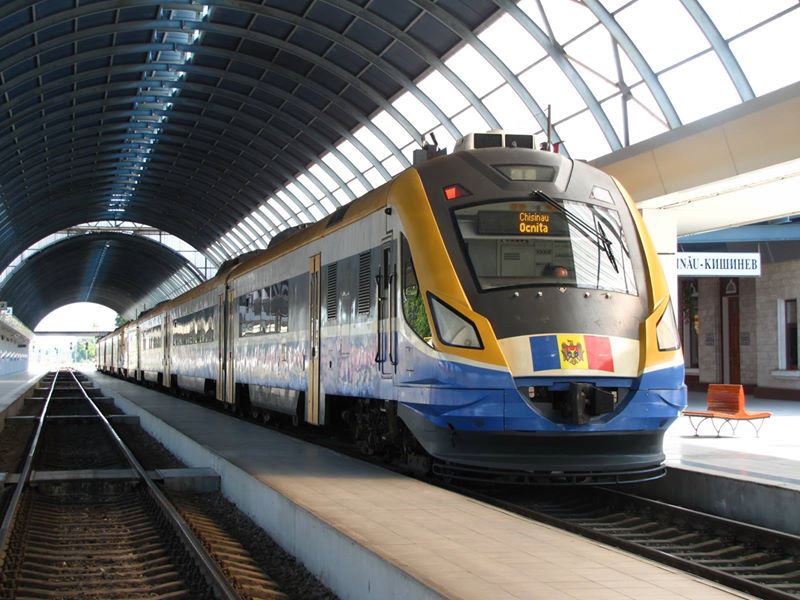 By Daniel Stroe – Bucharest
Romanian company Electroputere VFU-Reloc SA Craiova has released the first in-designed diesel locomotive made in cooperation with the American corporation Caterpillar, after a 24 years long production halt which brought a once powerful and reputed manufacturing company on the verge of collapse.
"The locomotive is named Terra Nova and is part of the first three projects started with Caterpillar. In fact, at Electroputere VFU-Reloc SA Craiova there's a new production line for these engines which are projected to be used on narrow, medium and large gauge. This is a versatile engine that can work anywhere in the world. It is a locomotive of the future that meets the 3B level for emissions which is not even obligatory in the EU yet" Gratian Calin, general manager of Reloca SA said.
He added the company in Craiova, a city in SW Romania, has the technical capacity to produce three locomotives per month and has already signed a pre-contract to deliver eight engines in Western Europe. "We are not focusing on the internal, but external market" Calin underlined. Electroputere hopes to sell 360 engines over the next ten years.
Electroputere, manufacturer of railway vehicles founded in 1949, produced about 8000 locomotives until 1990 and then stopped the production amid post-communist disarray in the Romanian economy. Electroputere gained world notoriety during the communist regime for its engines and other rail electric equipments and saw its best years of activity between 1966 and 1989.
The company's activity came to a complete halt and was quickly on the privatization list, being bought in 2007 by a Saudi company which never fulfilled the promise of investments and relaunch of activity. Finally, its locomotive division was purchased late 2012 by Reloc SA, a company part of the local Grampet Group which last year sought to buy CFR Marfa, the state owned rail freight operator. Last year, it registered losses of more than 13 million Euros.
But Terra Nova, a diesel locomotive sporting 1250 HP, is expected to invigorate the production again. It is propelled by two engines, two hydraulic transmissions and two gear boxes. All the technical innovations have been developed by American specialists, the company also explained. The price has not been revealed by the management of the company which confined to saying the new locomotive is expected to create 100 new jobs by the end of the year.