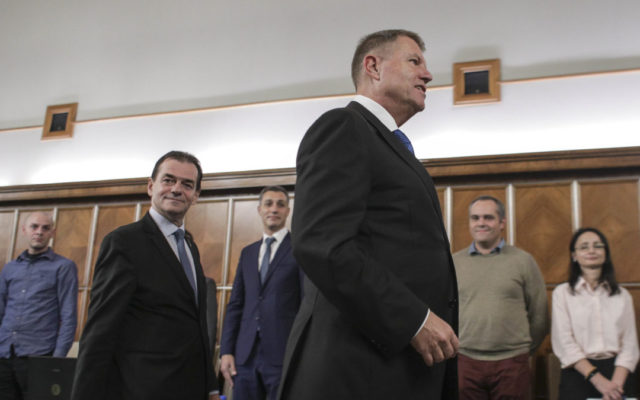 Last night's resignation of Prime Minister Ludovic Orban paved the way for the formation of a new government. President Klaus Iohannis has kicked off exploratory contacts, while already yesterday he held talks with UDMR leader Kelemen Hunor, while this afternoon he will meet with the PNL leadership on the issue of appointing the representative of the party to whom he will pass on the mandate to form a government.
According to media reports, MEP Siegfried Muresan is being considered for the job, who has excellent contacts with the political leadership in Brussels and Germany, while he is also a savant in economic issues. However, after Minister of Defense Nicolae Ciuca was designated PM of the country's caretaker government today, it is only reasonable that he himself remains in pole position. Among the names that are also being rumored is that of Finance Minister Florin Citu. The PNL leadership is currently meeting on the strategy to be followed in the negotiations with the USR-PLUS and the UDMR for the formation of the new government. The negotiating team will be led by Ludovic Orban, who remains chairman of the PNL.
Resigning yesterday, Orban said he was stepping down as prime minister with a clear conscience that he had done his job. According to media reports, Orban will assume the presidency of the Parliament, while a politician from the USR-PLUS will assume the presidency of the Senate.
Klaus Iohannis had promised Orban the presidency of the Parliament, the 3rd highest position in Romania, when he requested from him that he resigned as Prime Minister, telling him that he would not be conferring upon him a mandate for the new government.
The PNL now holds the 1st, 3rd and 4th highest position in the state structure, while the USR will hold the second highest. /ibna