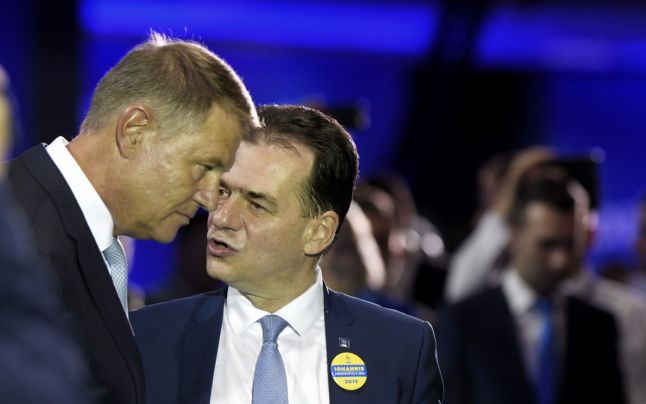 Liberals ahead in the polls
Romanian President Klaus Iohannis met on Tuesday with leaders of the National Liberal Party (PNL). The meeting took place as the government is working on new measures to ease restrictions from 1 June, but also in the context of internal tensions arising within the PNL.
Sources from the Liberals' corner say the President was pleased with the government's performance, a fact that reassured those attending the meeting. Klaus Iohannis is said to have encouraged party leaders to maintain a spirit of unity in the upcoming elections.
MP Florin Roman posted a message on Facebook, stating that there had been no discussion of a possible reshuffle in the government: "We are very pleased with the way the Liberal Ministers have reacted during this difficult time, so no one is leaving, no one is coming, and ministers fulfill their duty, to the extent that conditions allow it!" On this occasion, Florin Roman announced that the government would be presenting "in a few days, a huge program to revive the Romanian economy, based on investment and mass support in the private sector".
PNL ahead in latest poll
A poll carried out by INSCOP Research from 15 to 20 May shows that if parliamentary elections were to be held next Sunday, 38.5% of respondents would vote for the National Liberal Party (PNL), 25.8% for the Social Democratic Party (PSD), 10.2% for the USR-PLUS Alliance, 9.4% for the Pro Romania party and 6% for the Democratic Union of Hungarians of Romania (UDMR). The Alliance of Democrats and Liberals (ALDE) would have gotten get 3.6%, while the People's Movement Party (PMP) would come last with 3.5 %. /ibna