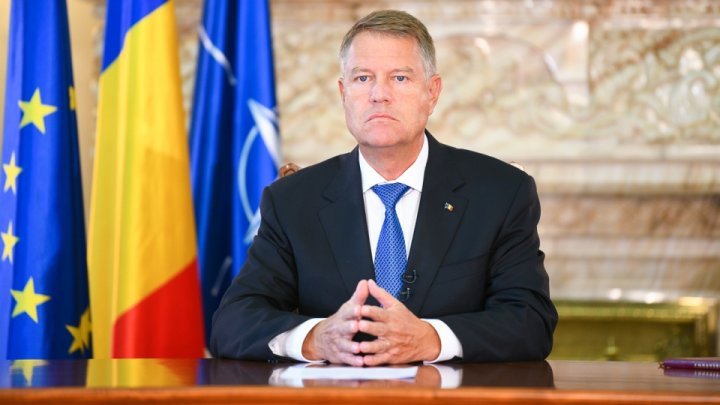 Romanian President Klaus Iohannis met today with Prime Minister Ludovic Orban. After the meeting, President Iohannis made statements to the media and said, among other things, that he would not extend the state of emergency after May 14.
"On the weekend of May 1, we all saw that things were going very well and I'm very happy with the way people reacted, they stayed home, we didn't have significant violations of the rules. I have decided that the state of emergency will not be extended, I will not issue a new decree. May 14 is the last day that we still have a state of emergency and from May 15, we will be on alert. The situation has not improved yet, so I do not want us to feel that the epidemic has passed and that everything is normal. Unfortunately, the epidemic has not passed, today we had more than 300 people tested positive for coronavirus", said the Romanian President.
He went on to say that "after May 15, we will be able to move to our workplace but it is not good to exaggerate. We will not have to state where we are going. It is an important first step. Relaxation will be done step by step. The next announcement of relaxation measures is likely to take place in early June. From May 15, personal care facilities will be opened and dental clinics and museums will reopen. All under special conditions of social distance and personal hygiene. And we will wear a mask on public transports. Relaxation measures will not apply to quarantined areas. The ban on gatherings for more than 3 people remains. Professional athletes will be able to start their training, but the competitions will not start. Sports facilities will not open yet for amateur athletes".
On the issue of Szekler Land, the President of Romania criticized the PSD and the UDMR for trying to amend the Administrative Code, which, he said, provides for "compulsory Hungarian language in some parts of Transylvania". Indeed, the initiative of the UDMR MPs obliges the public authorities of the regions in which at least 20% of the Hungarian minority lives to ensure the use of the Hungarian language in their relations with the citizens. "I have no problem with people of Hungarian descent. I respect them. The problem I have is with politicians, especially those in the PSD, who have tried to promote legislation on autonomy, which is impressive and annoying. PSD members tried to leave and abandon the bill at the Senate. But here's the proof that this is not a unique case. In addition, another UDMR initiative, a parallel administrative code, has been tacitly adopted by the Senate. This code of conduct introduced by the UDMR provides, for example, that the Hungarian language is mandatory in some parts of Transylvania. The PSD cannot say it did not know, because the initiative went through the committees where PSD members voted", President Iohannis pointed out during a press conference at the Cotroceni Palace. He also said that "the PSD is obviously able to promote laws that lead to the autonomy of Szekler land; something that this is simply unconstitutional and I will not tolerate the emergence of such laws"./ibna